Please refer to the Loyverse KDS setup guide and make sure you Loyverse KDS app is configured properly and test orders appear on kitchen display.
Now that you have Loyverse KDS set up, customer orders will appear on your kitchen display(s) as tickets with the list of items to prepare.
The first line of a ticket header contains either ticket number or ticket name for saved open tickets. Then there is time since the order was created and server's name.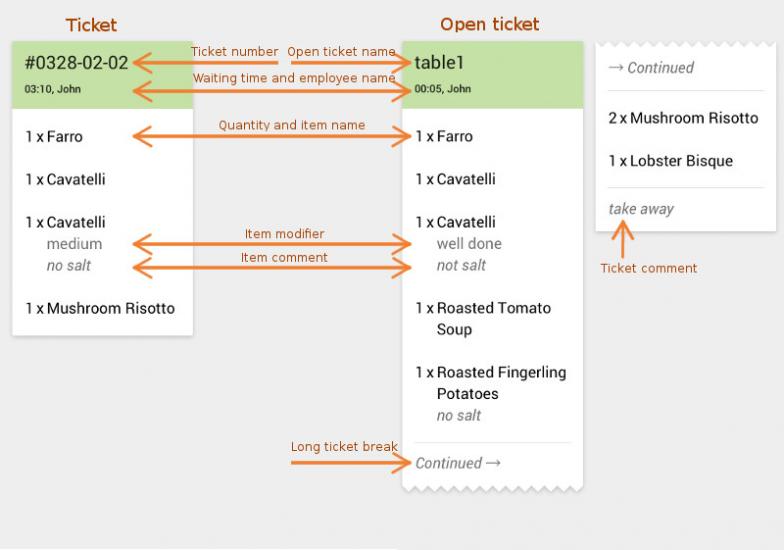 If there are item modifiers and/or comments, they will be listed just under the item name. The ticket comment is shown in the footer.
Long tickets break down to several pieces so you can still see the entire ticket on one screen without scrolling.
As time passes, ticket header color will change from green to yellow to red, indicating orders that are almost or already late. The time period can be adjusted in Settings.
If you edit an open ticket and void an item, KDS will display the voided item in the ticket in red strikethrough font.
If you edit an open ticket, adding an item, it will be shown as a new ticket.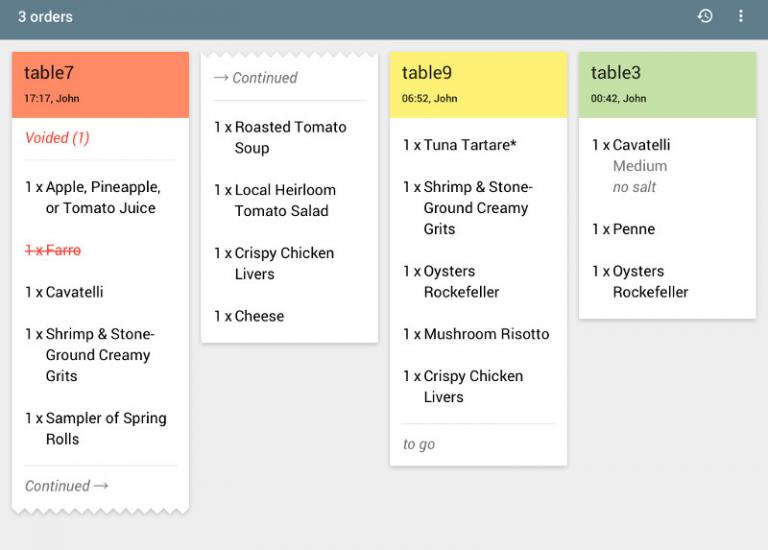 If you tick an item at the ticket, it will become strikethrough; you can use it to indicate that it is already cooked.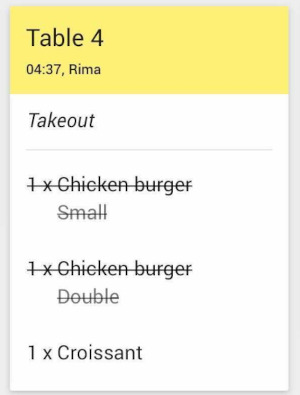 Tap on the ticket header to mark it complete when all the items are done.
To recall a closed ticket tap on the clock icon and tap the ticket you wish to recall.
To clear the entire list of completed tickets, tap 'Clear'.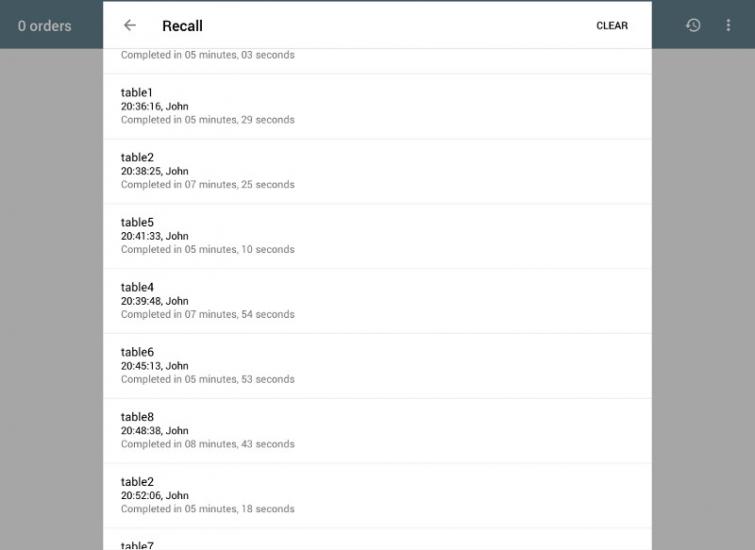 See also:
Kitchen Display System Configuration Guide
Using Kitchen Printers with Loyverse POS