You can connect third-party apps to Loyverse to automate your business workflows.
There are two options how to connect apps: 1) Choose an app from the marketplace and approve its access to your account; 2) Create tokens that provide full access to your account via API.
Enter the Back Office and open the 'Apps' section.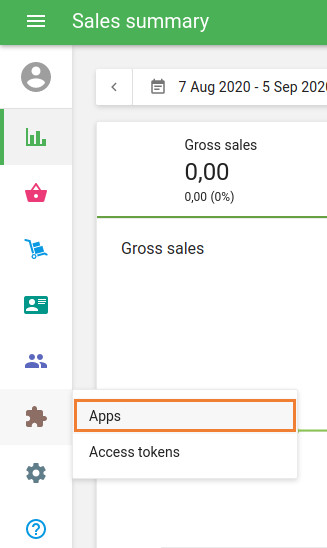 You have to start a trial period to use integrations features.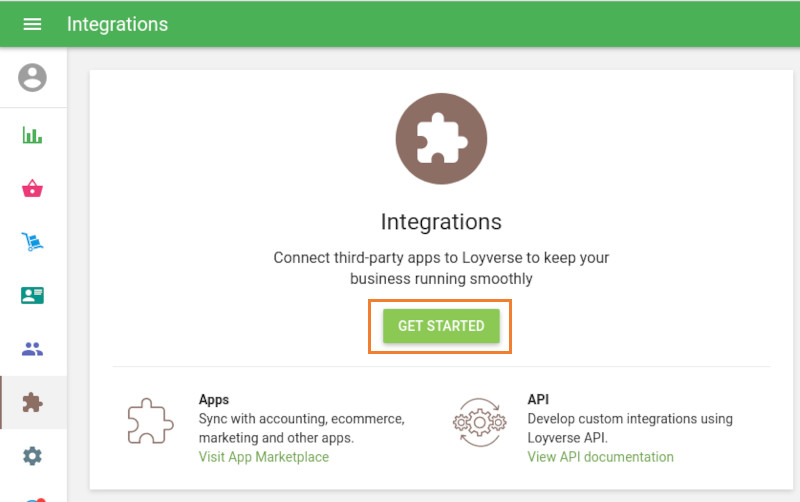 Once integration features are available in your account, you can go to the Loyverse App Marketplace. Find apps that you want to connect and click the 'Connect app' button.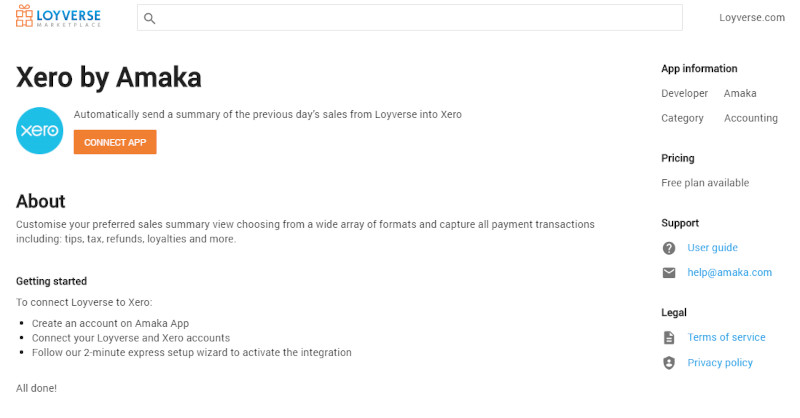 Follow the workflow of integration on the app developers' site.
While processing the integration, you will be asked to grant access to your Loyverse account. The permission request form will contain the list of permissions this app needs. To confirm permission request and proceed, click the 'Allow' button.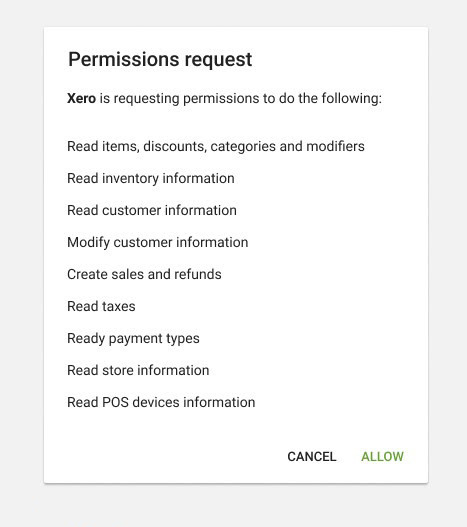 After that, you will be redirected to an app to continue the integration setup. Follow the steps of an integration setup and complete it. In most cases, you will have to create an account in another system.
All connected apps will be displayed in your Back Office in the 'Apps' section.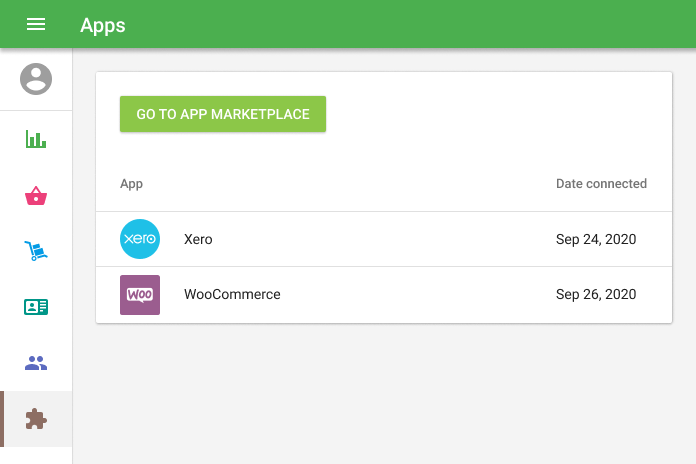 At any time, you can disable the application and deny it access to the account.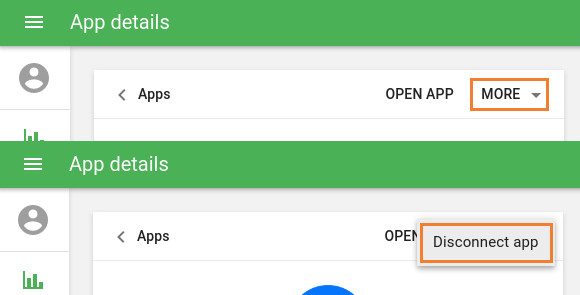 Check Loyverse Marketplace for the apps that allow integration with different platforms: 
Accounting: 
eCommerce and marketplaces: 
Shopify
WooCommerce
Magento
BigCommerce
Amazon
eBay
Lazada
Wix
OpenCart
nopCommerce
Google Shopping
Fancy
ChannelAdvisor
Souq
Wordpress
and many others
Online ordering:
UberEats
Doordash
Grubhub
Zomato
Glovo
Rappi
and many other regional players
Marketing:
Mailchimp
Constant Contact
Connectors:
Google Data Studio
Power BI
Mailchimp
Telegram
Wave
TradeGecko
Google Drive
Google Sheet
See also: