Splitting a ticket allows the cashier to separate its items into multiple new tickets. First, please be sure that the open ticket option is activated in the Back Office.
Once you have an open ticket when selling on the mobile application, click on the 'Split ticket' button by the three dots (⋮).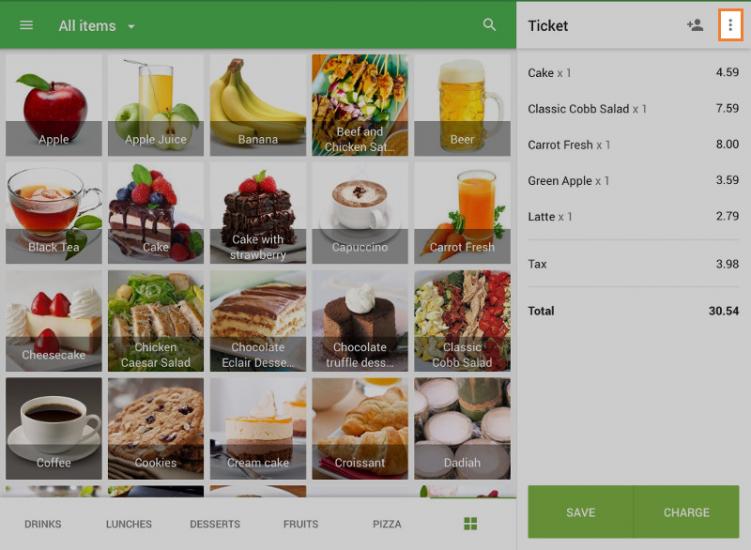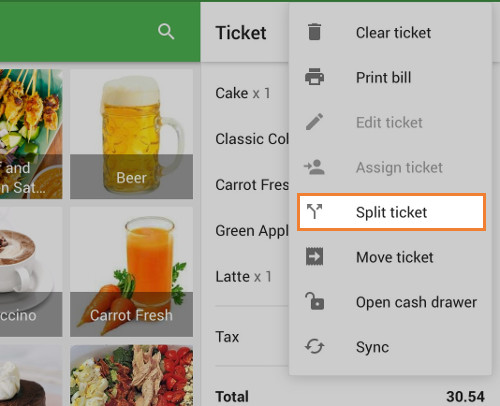 In the opened window, you can set the name and add comment of the ticket.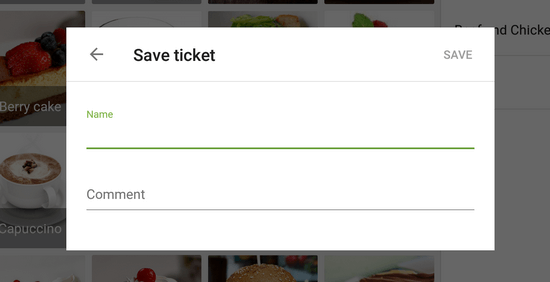 Now you'll see the 'Split ticket' screen with the original ticket on the left side and the new ticket on the right. Tap to select the items that you want to move and click the button 'Move here' on the new ticket.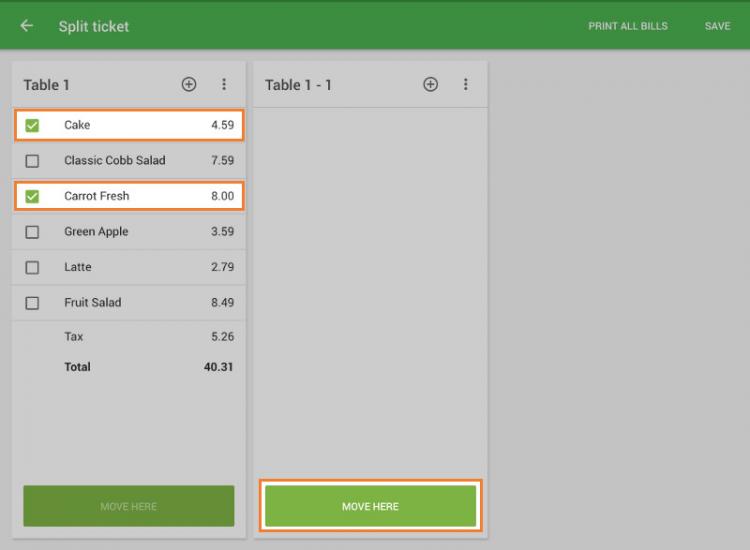 Tap the '⊕' to add a new additional ticket, if needed. Newly split tickets are ordered numerically (1, 2, 3, etc.). You can create up to 20 tickets. Add items to each new ticket, then press the 'Save' button to save your tickets. Tickets without items will not be saved.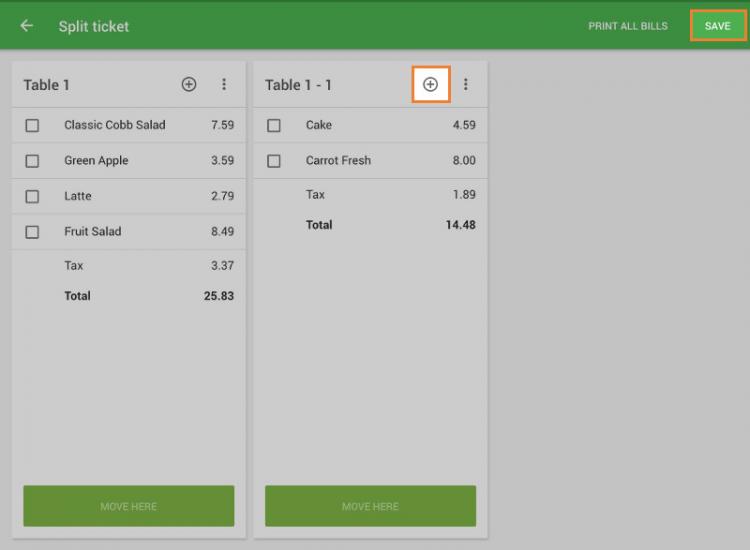 Now you can work with your split open tickets as usual. You can find new open tickets by clicking the 'Open tickets' button on the sale screen.

Note: All modifiers, comments, discounts, and taxes applied to each individual items will move to another ticket, together with their items.
'Percentage' discounts applied to the whole original ticket will be applied to all new tickets. You can move the 'Amount' discounts applied to the whole original ticket to any ticket, in the same way you move items.
If you have a printer connected, at the 'Split ticket' screen, you can print a bill for each ticket or bills for all tickets.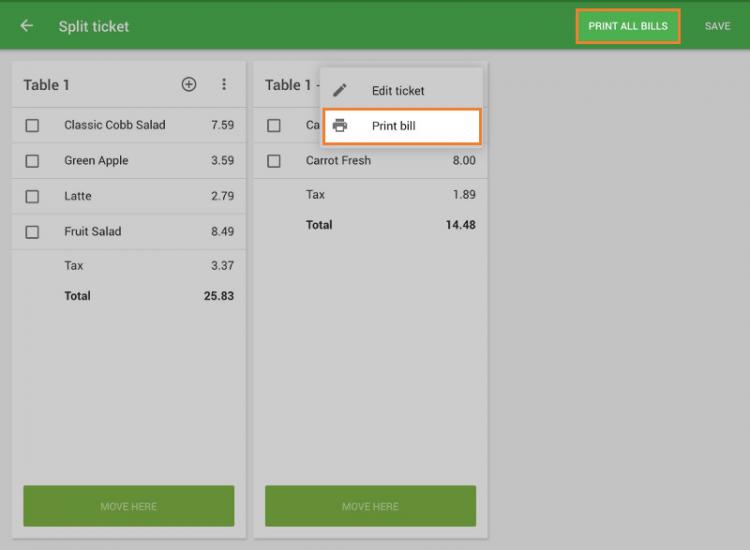 See also:
How to Merge Open Tickets with Loyverse POS