You can set up and configure taxes in the Back Office.
To create taxes in the POS, go to the 'Taxes' section from the 'Settings' menu.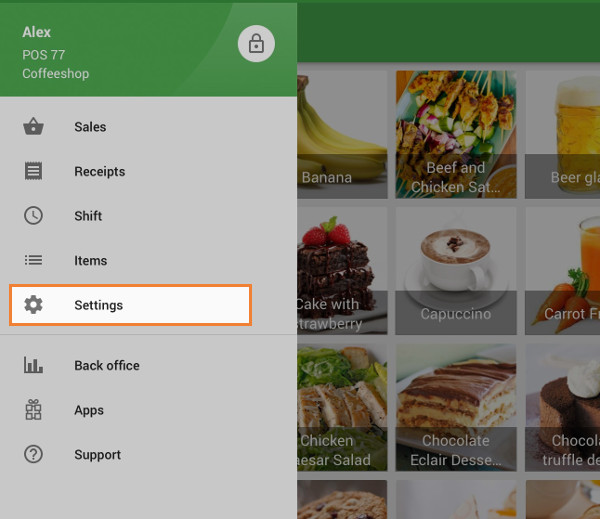 Create a tax by tapping on the '+' button.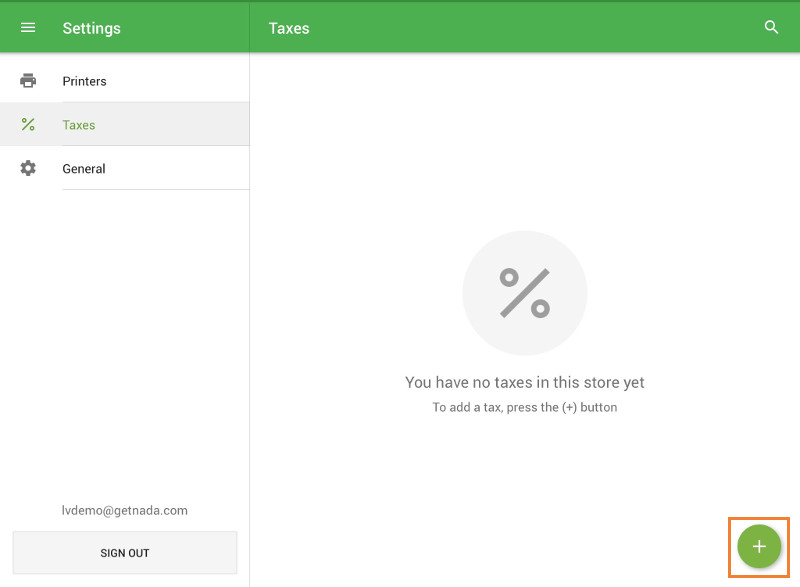 Name the tax, input the tax rate, and specify whether the tax should be 'included in the price' or 'added to the price'. Then tap 'Apply to items'.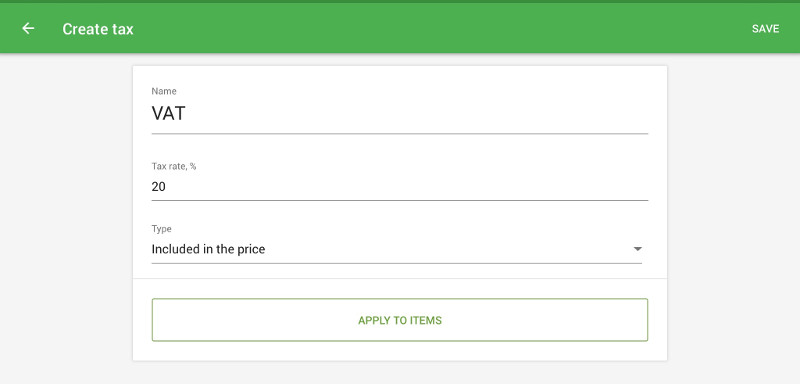 Select items to which this tax will be applied.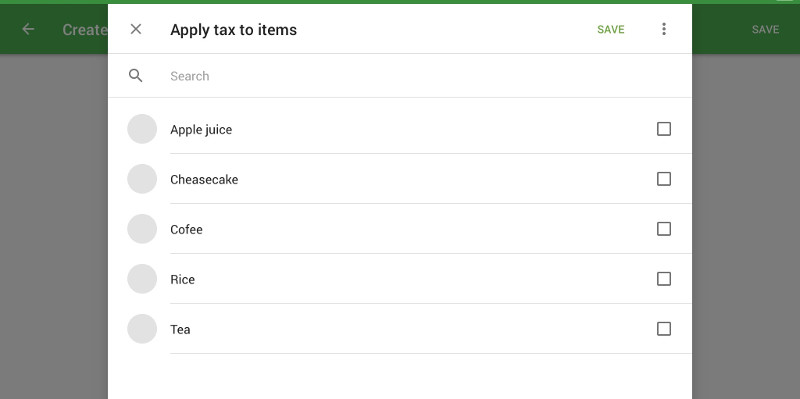 You can 'Select all' items through the three dots menu.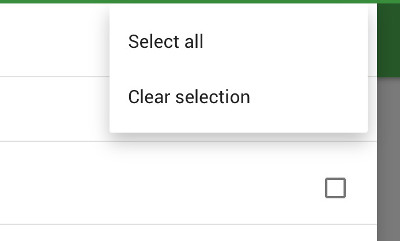 Save your selection.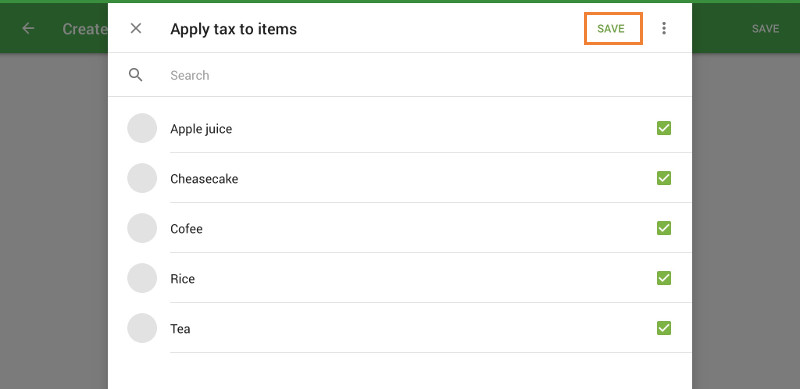 Then save your tax.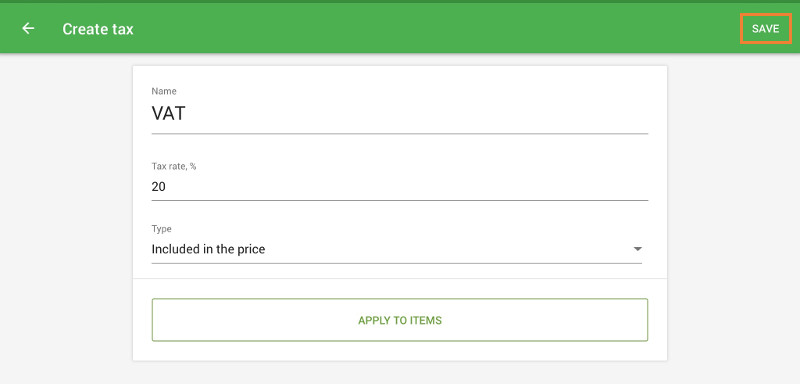 From now on, the tax will be applied automatically during each purchase.

Note:
If you have multiple stores, the tax created in the POS will be available only in the store that the current POS belongs to. You can change the availability of this tax in the Back Office.
If you delete the tax in the POS, it will be deleted from the Back Office as well.
See also: