The cashier can add the customer to the receipt by scanning the barcode from his/her loyalty card with a barcode scanner or device camera. However, before doing that, the barcode from the customer's loyalty card ("customer code") should be entered into the customer's profile. 
When you register a new customer at the POS, you can add a customer code by clicking the 'Add client' icon at the top right-hand corner of the sale screen.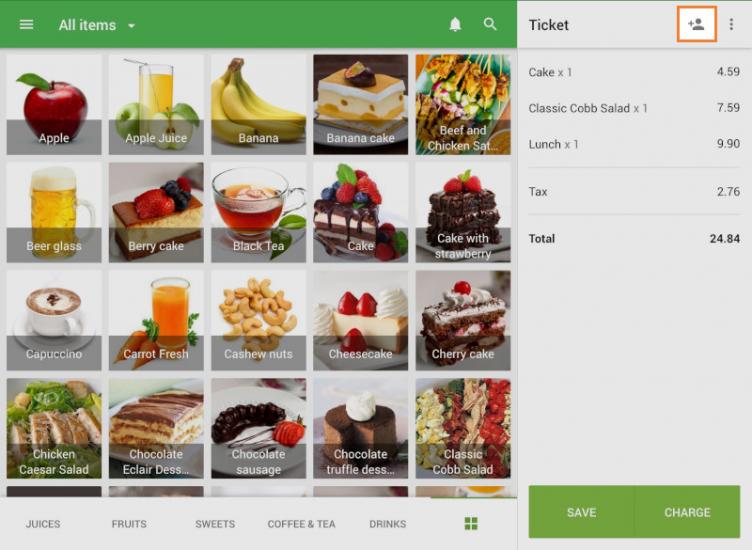 Tap on 'Add new customer.'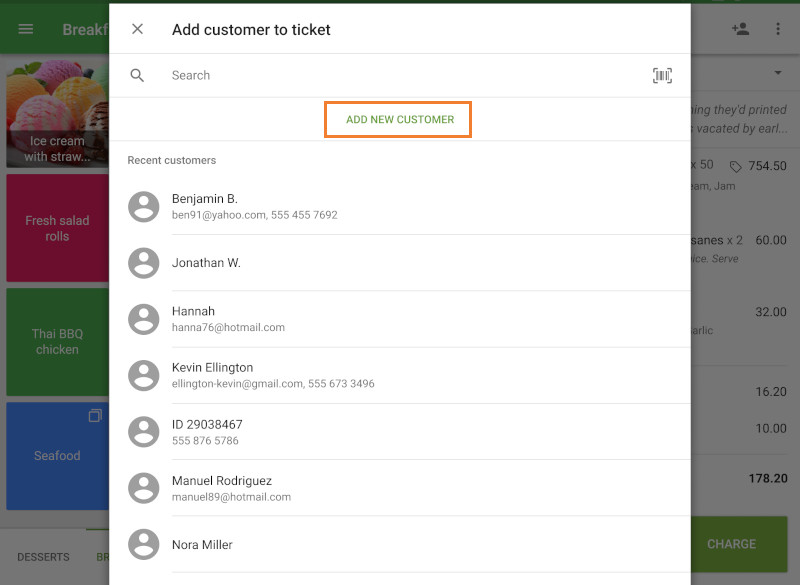 Fill in the 'Customer code' field by entering the barcode numbers with the keypad or using a barcode scanner or device camera ("Use camera to scan barcodes" function should be on). Tap' Save.'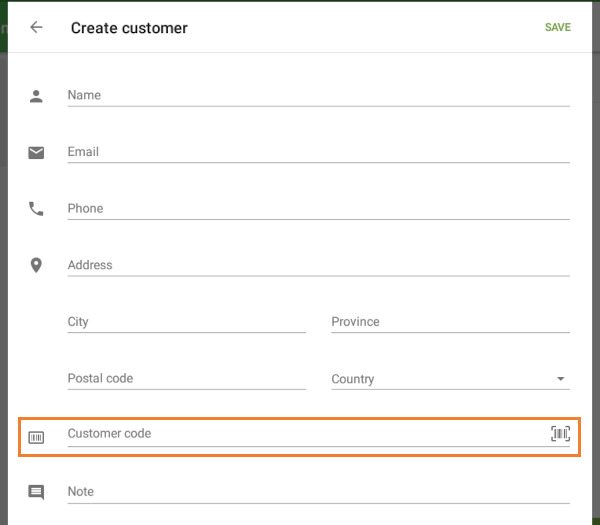 You can also add the customer code at the customer profile in the Back Office.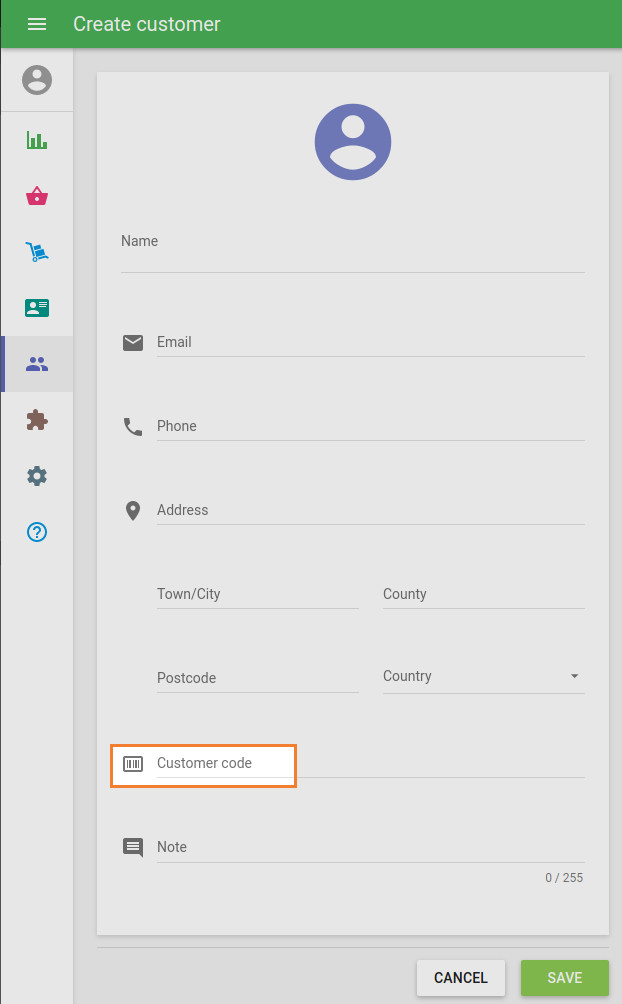 When the codes are in the customers' profiles, you can search for registered customers by their customer code during the sale. You can use the search field or scan the barcode with a scanner or a built-in camera.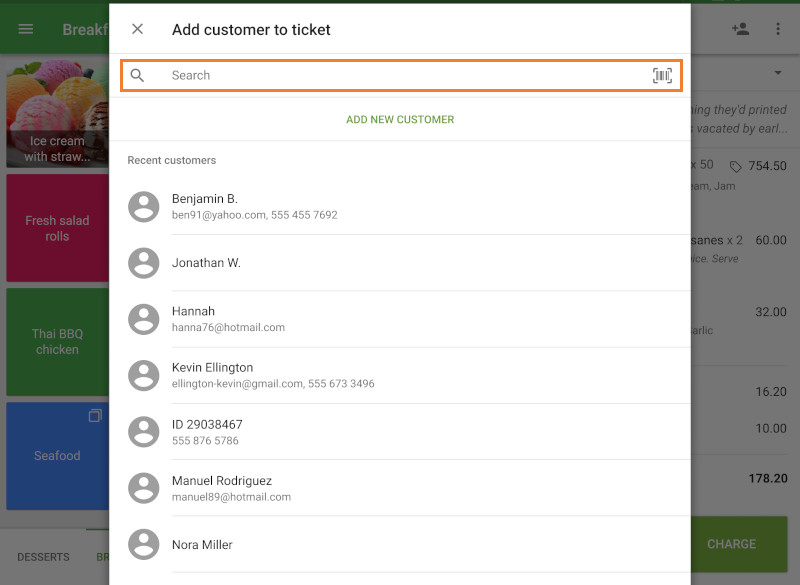 If the scanned value matches a customer code, the system opens the profile of this client. Tap the 'Add to ticket' button.
If the scanned value does not match any of the customer code, you will see the following message:

 
Note: You can also search for receipts using the customer code in the "Receipts" menu at the POS to view all the customer's receipts.
See also:
How to Sign Up a Customer in Loyverse POS