Loyverse POS app provides you with the possibility of connecting sale records with customers. It allows you to send receipts to customers via email. If you have already set up the loyalty program, you can give bonus points to registered customers for every purchase, to be redeemed for discounts.
When making sales in the Loyverse POS app (Android, iOS), you can sign up a new customer.
Click the 'Add client' icon at the top right-hand corner of the sale screen.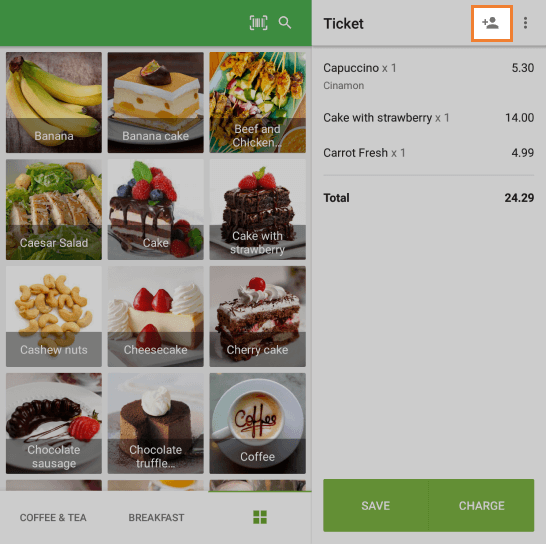 In the pop-up window, you can select the existing customer or add a new one by clicking on 'Add new customer'.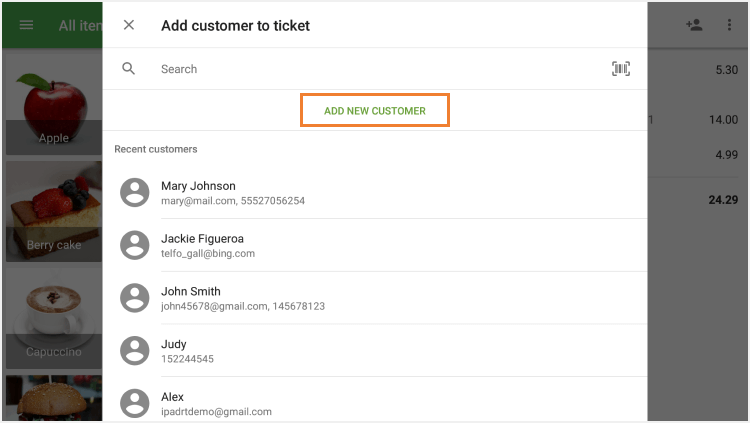 If you add a new customer, fill in the 'Create customer' form. You must fill in at least one of the fields: Name, Email, or Phone to identify a customer, and other fields are optional.
Tap 'Save'.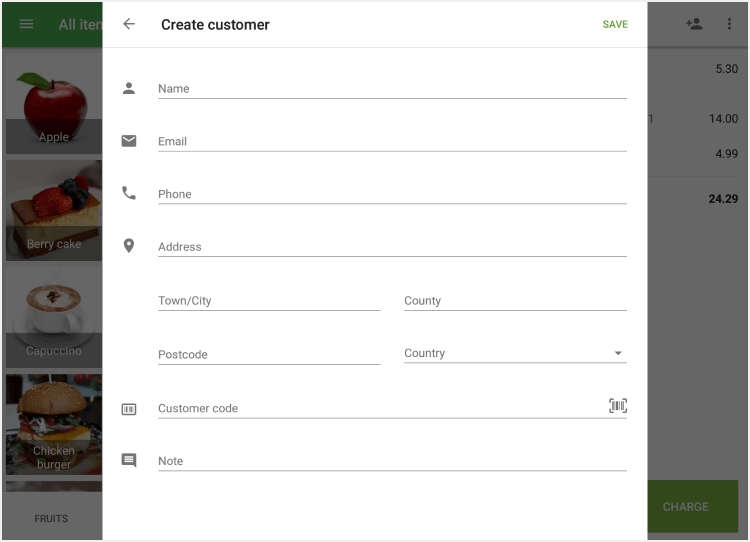 Check the information about your customer and tap 'Add to ticket' at the top-right-hand corner.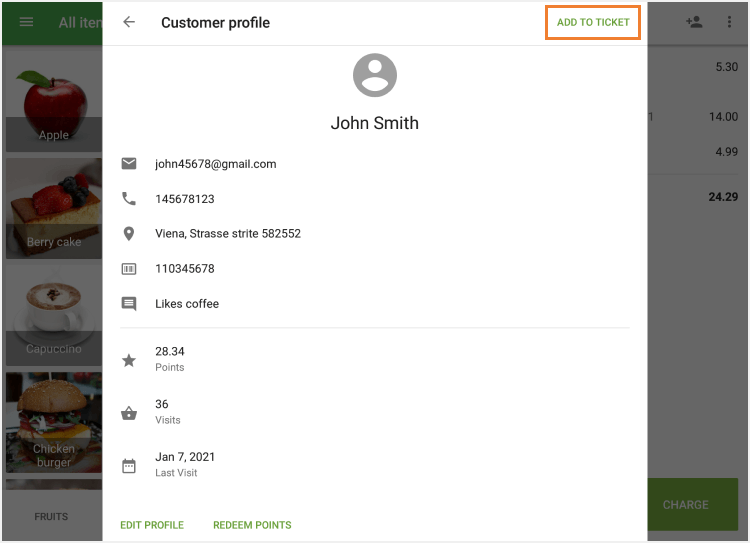 After the customer is signed up, proceed with your sales as usual.
Then in the window after choosing the payment type, you will see a customer's email. Tap 'Send receipt' button to send the receipt to the customer via email.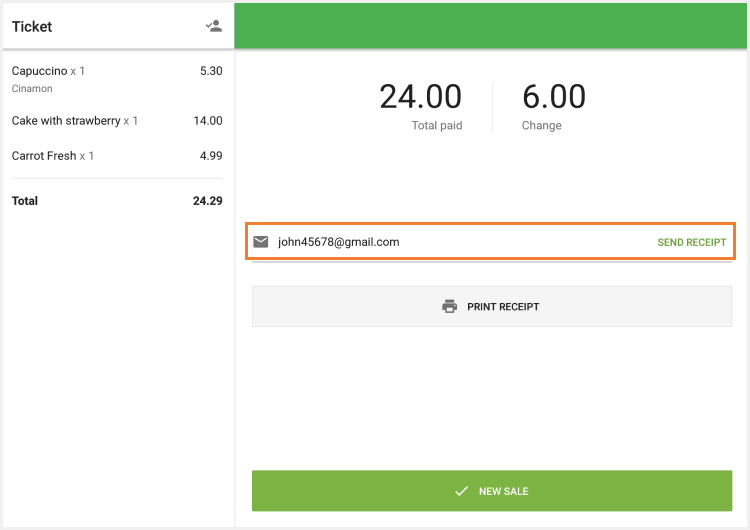 Tap the 'New sale' button to return to the sale screen.
See also:
How to Set Up a Customer Loyalty Program
Customer Identification by Phone Number
How to Work with Customer Base in the Back Office
How to Add the Customer to the Receipt by Scanning a Barcode