How to Send E-mail with Receipt to Client in Loyverse POS
After you enter the payment to receipt during sale, you can send a receipt to a customer by email.
From 'Transaction successful' window you can send the receipt to your customer.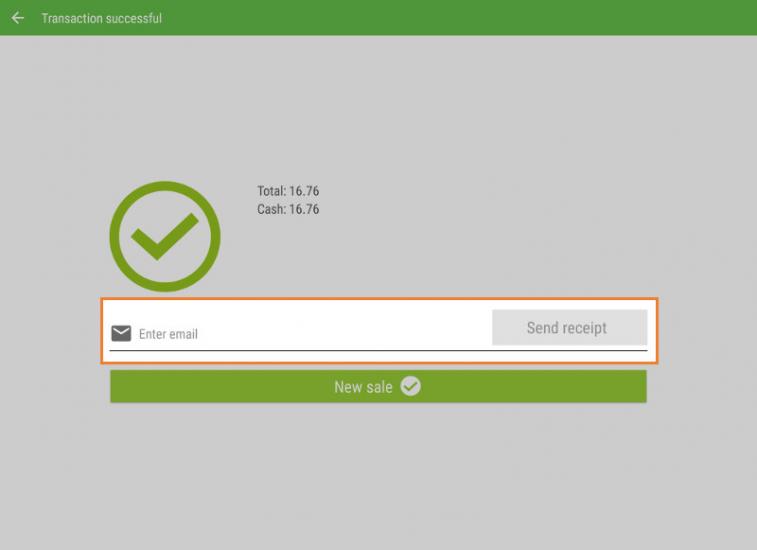 Just fill in the 'Enter email' field and tap 'Send receipt' button.
Please be attentive while entering the Email if you make a mistake the customer will not get a receipt. And you cannot resend it.

After you see the message 'E-receipt sent to customer' you can proceed to new sale.
Note: Added at 'Transaction successful' window E-mails had not saved at client's base.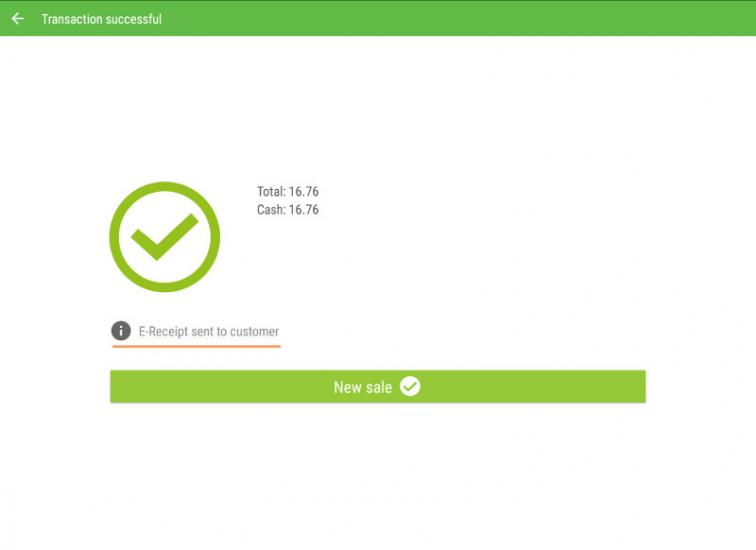 If your customer has been signed up or added to ticket during sale, a receipt will be sent automatically.
See also:
How to Make Sales
How to Sign Up a Customer in Loyverse POS