1. How to Create new POS
At the Back Office you can add a new POS in the 'POS devices' section.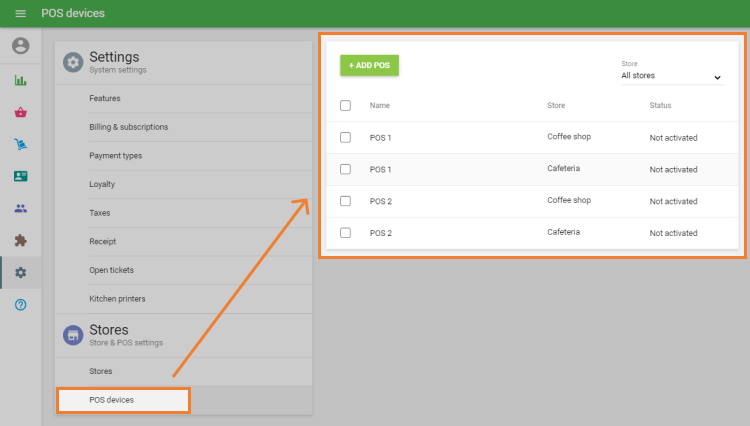 In the 'Create POS' form insert the Field Name and select the Store where it will work. Don't forget to click on the 'Save' button.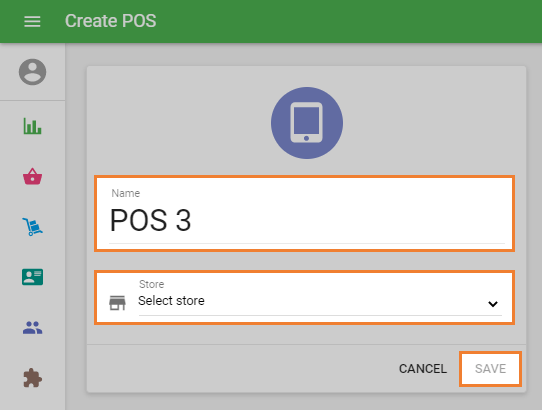 2. How to Activate POS
After you create a new POS at the Back Office, it will appear at the list of your POS devices, with the status 'Not Activated'.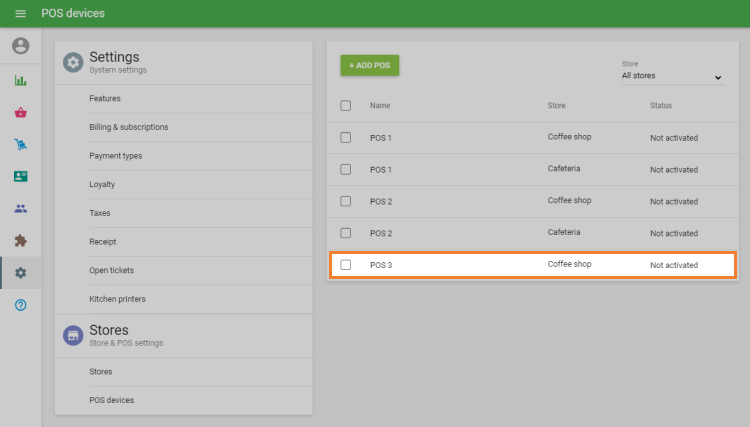 To activate it you have to login to your new POS on your mobile device with the E-mail and password of the store owner. After that the owner can switch the user account to a different employee.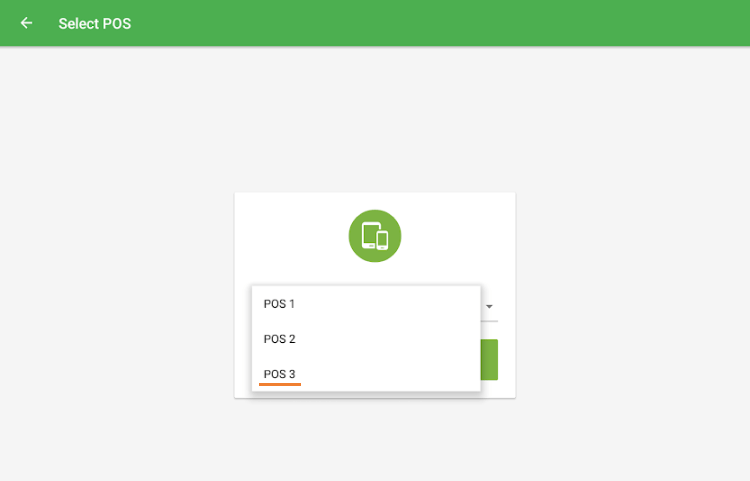 Afterwards, in your Back Office, the new POS will change its status to Activated.

3. How to Deactivate POS
Such a situation may occur when the mobile device with the Loyverse POS app is lost or broken. Deactivation means disconnecting the Loyverse POS app on the device from the Loyverse account and back office.
Note: After deactivation, all unsynced data on the Loyverse POS app will be lost.
At the Edit POS card of an activated POS, click on the 'Deactivate' icon in the Status field.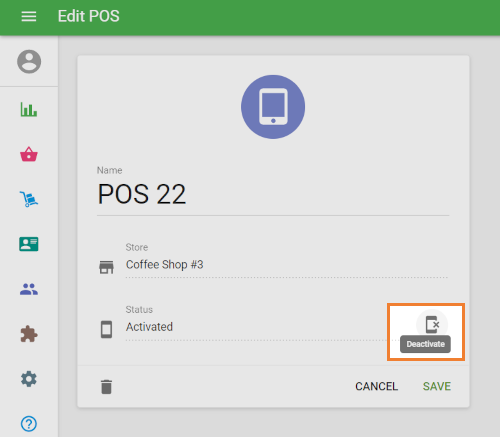 Confirm your intention by clicking on the 'Deactivate' button in the dialog window.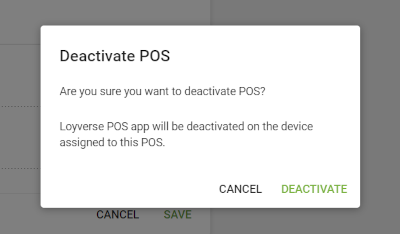 After that, the status of the POS will be changed to 'Not Activated' and you can log in to this POS on a new device.
4. How to delete POS
Important! Before deleting your POS from the Back Office: close all open tickets and close shift in your POS on the Mobile device.
Also make sure that all sale records made on the Mobile device have been synchronized with the Back Office. To do this, at the Back Office, open your 'Receipts' list and check your receipts. Click on the receipt and after it opens at the right check the POS name. If you have any missing receipts, connect your mobile device to the Internet and all data from your POS will be synchronized with the Back Office.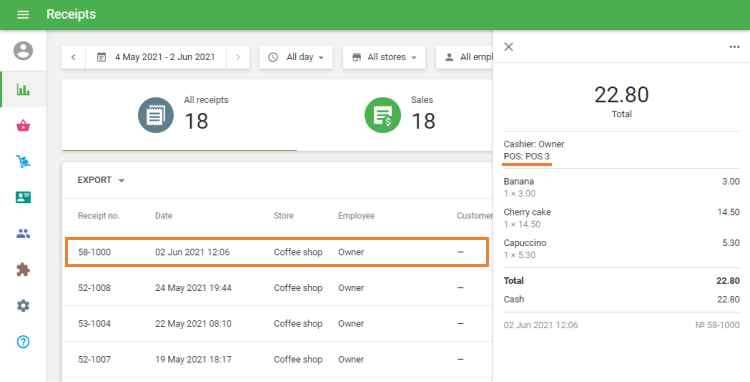 To delete POS find it in the 'POS devices' list, enter it for editing and click the trash icon.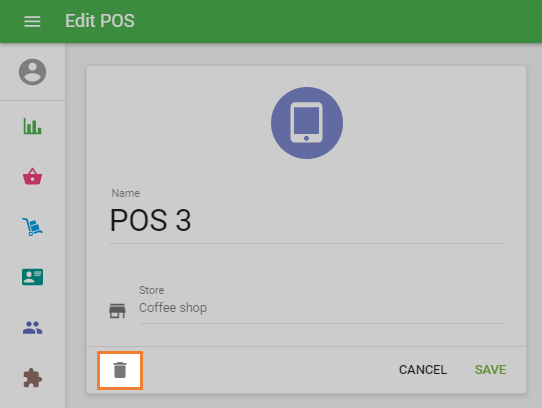 In the pop up window, confirm your intentions by clicking on 'OK' button.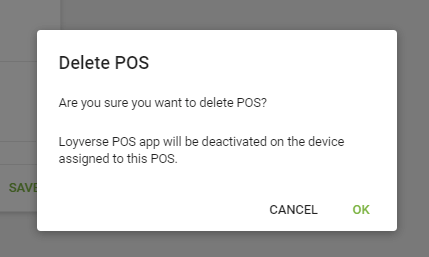 After you delete your POS at the back office, you will still have all of the receipts created on this POS, if they were synchronized before the deletion. However, this POS will be deactivated on the device.

See also:
Setting Up Your Shop in Loyverse Back Office
How to Switch User Account to Different Employee in the Opened Loyverse POS