At the sale screen, add items to the ticket and click the 'Add client' icon at the top right-hand corner of the sale screen.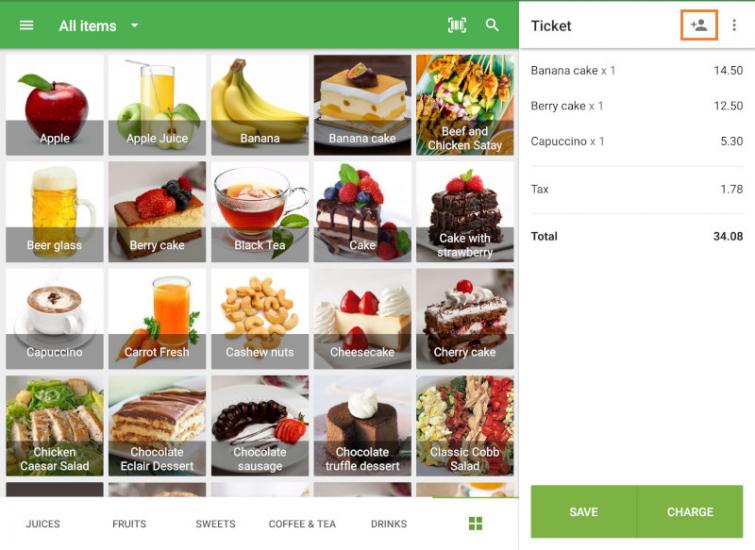 In the pop-up window, select the existing customer from the list of recent customers. You can use the search field to find the customer by name, email or number.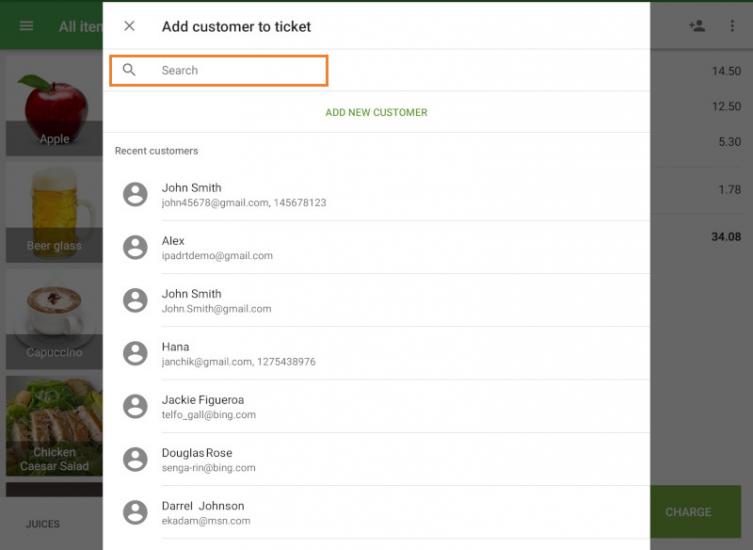 After you have selected the customer, you can see his/her profile with the number of points available for redemption. Tap 'Redeem points'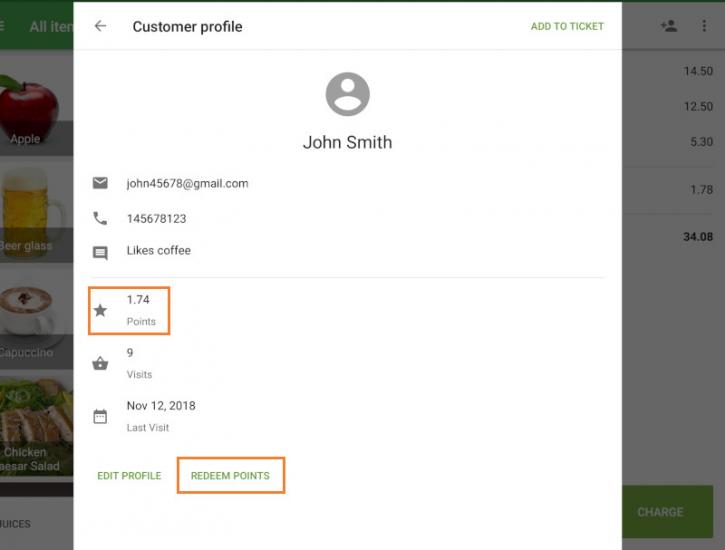 The app will show you the maximum redeemable value. But as clients wish, you can enter a lesser amount using the number pad. After tapping 'OK', the points will be applied and the purchase amount will be reduced.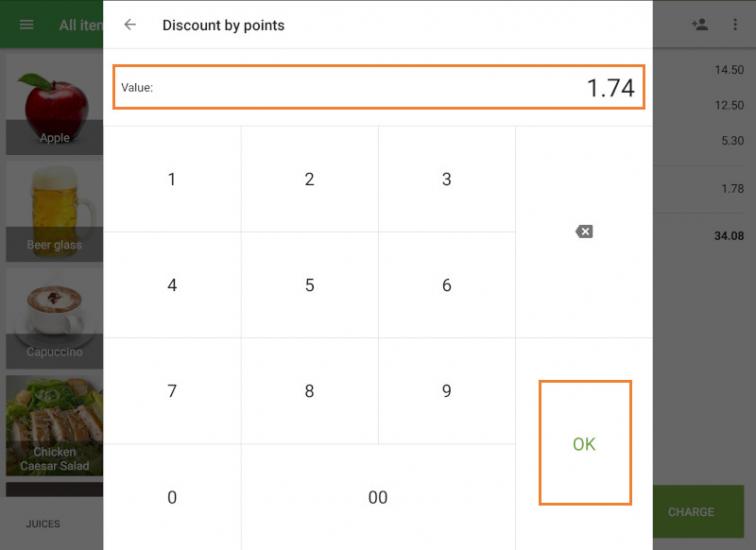 Then you'll see the receipt preview with the redeemed points in the discounts line. Tap 'Charge' to continue the sale as usual.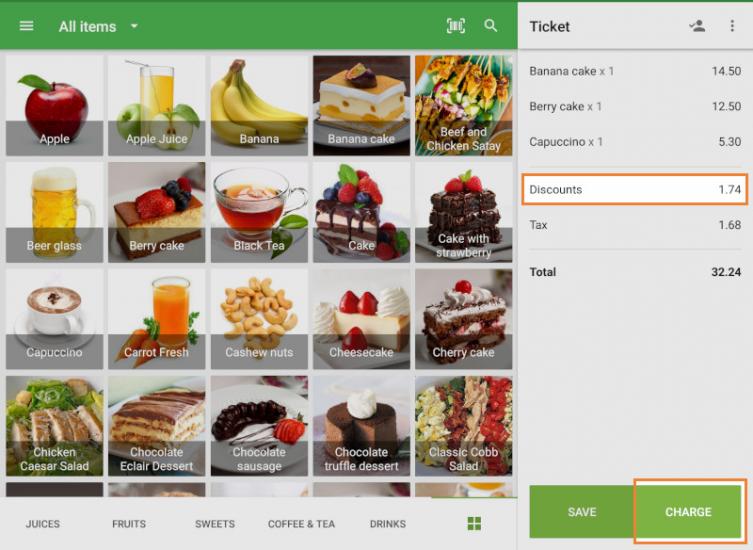 See also:
How to Set Up a Customer Loyalty Program
Customer Identification by Number
How to Sign Up a Customer in Loyverse POS