The 'Open tickets' option should be activated in your Back Office (see Open Tickets setup).
Add items to the ticket. Tap the 'Save' button to save the open ticket.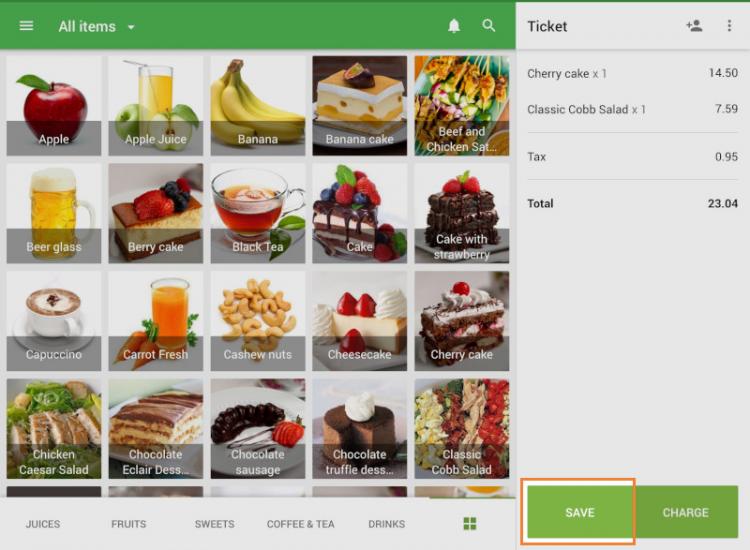 Give your ticket a name or chose a predefined name. And tap 'Save'.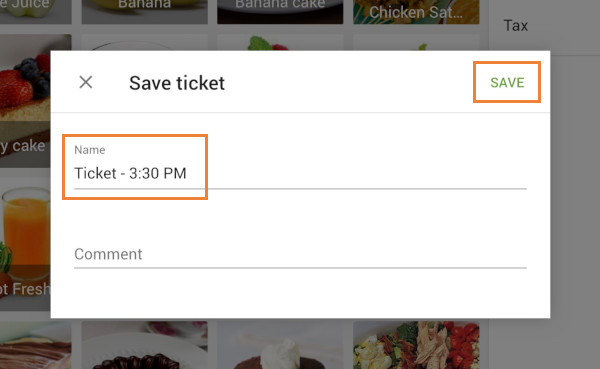 The list of open tickets can be seen on any POS device in the same shop and can be changed or closed.
Open the saved ticket on another device.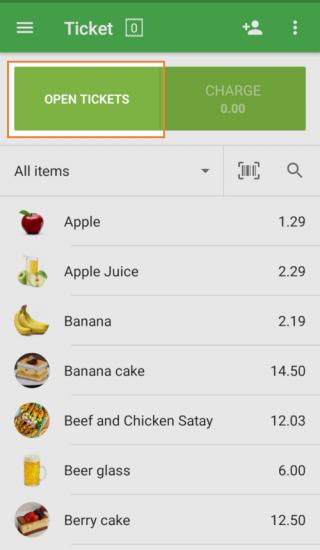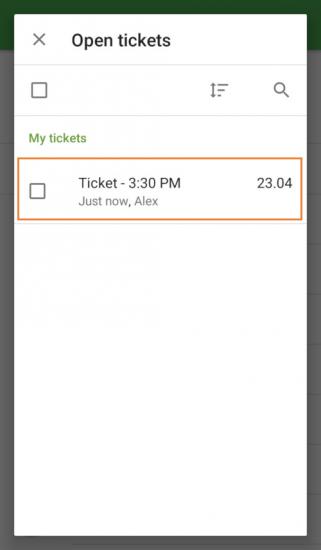 If necessary, you can add other items to the ticket.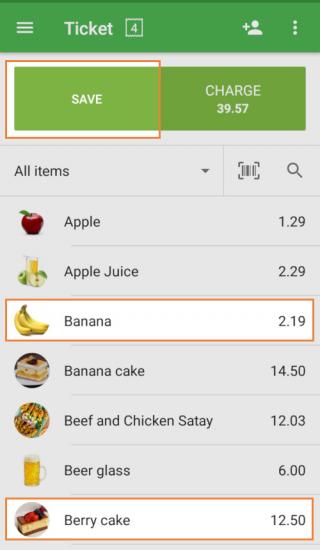 Click on 'Charge' to complete the sale.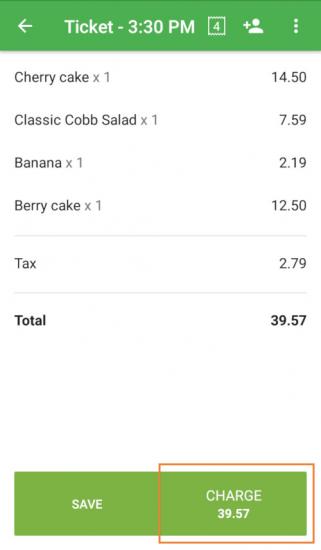 See also: