When you launch Loyverse POS for thе first time, it already has default presets for two of the most common types of payment: cash and card. If you accept other methods of payment and want to see a detailed sales report for each payment type, you can easily customize or add other payment types.
Log in to the Back Office, click the "Settings" menu and then "Payment types". Click the "Add payment type" button to add a new type of payment.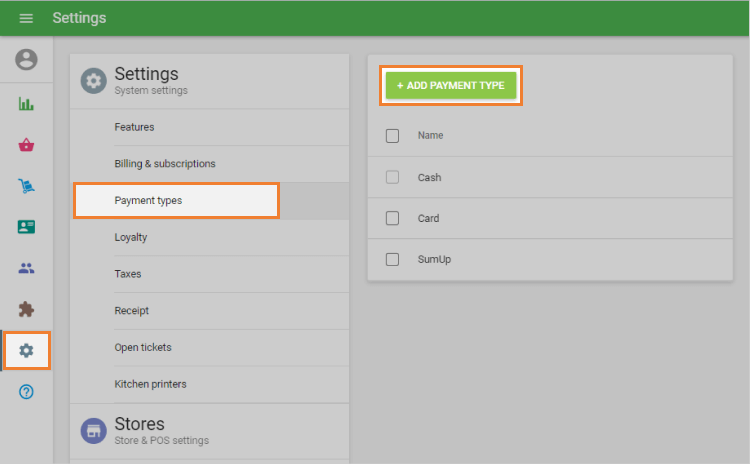 In the Create Payment Type window, select a payment type from the drop-down list. For each payment type you can specify a unique name, which will appear in the report. Cash is the default payment type and cannot be changed. Save your changes when done.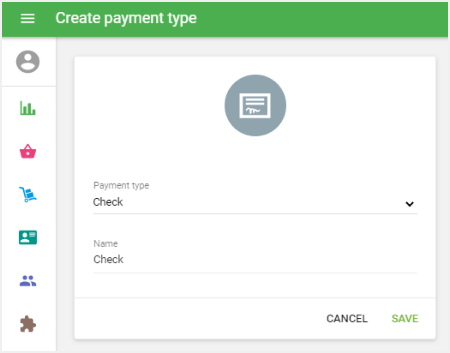 At the final stage of the sale transaction in the Loyverse POS app (Play Market or App Store), you can choose the type of payment.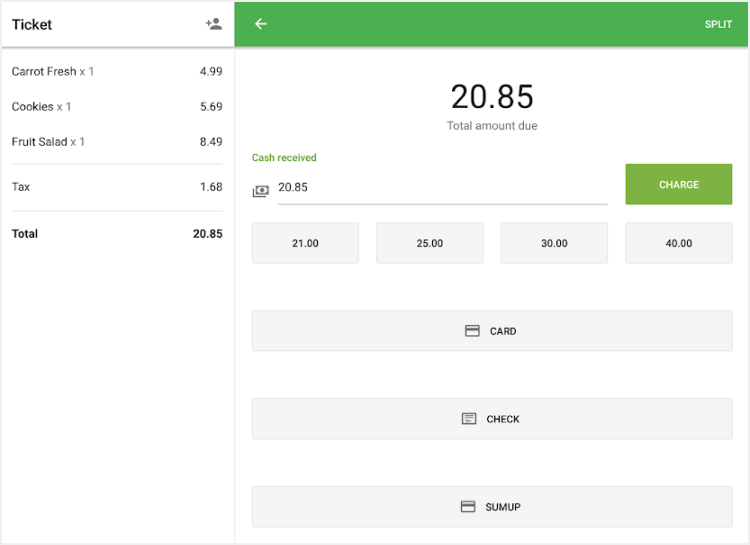 The information about the payment type will be shown on the receipt.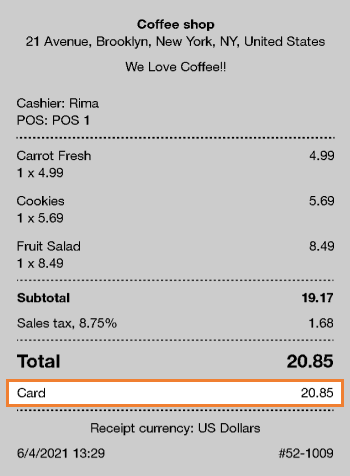 Finally, the "Sales by Payment Type" report in the Back Office will show your sales numbers sorted by payment type.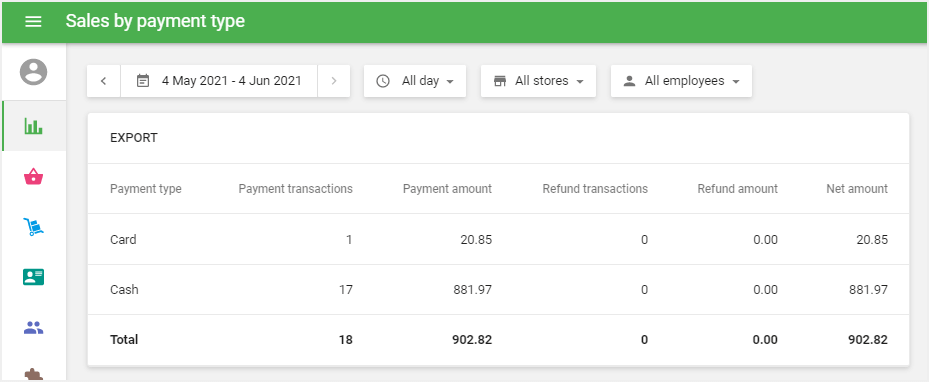 If you delete or rename a payment type, the historical data will not change: you will still see the payment type name as it appeared at the time of purchase in all the receipts that were synchronized before the change.

See also:
How to Work with Credit Card Payments