You can use any credit card processing system with Loyverse POS (Android, iOS), without integration between them.
Loyverse POS can register payments made through a card processing system that is installed and operated separately.
On the final stage of the sale transaction, Loyverse POS gives you a choice between credit card or cash. But it does not connect to the credit card terminal itself and does not transfer the amount of purchase to the terminal. Therefore, at the card terminal, you need to enter the amount of sale manually and process the payment. Next, charge it to Loyverse POS by tapping the 'Card' button.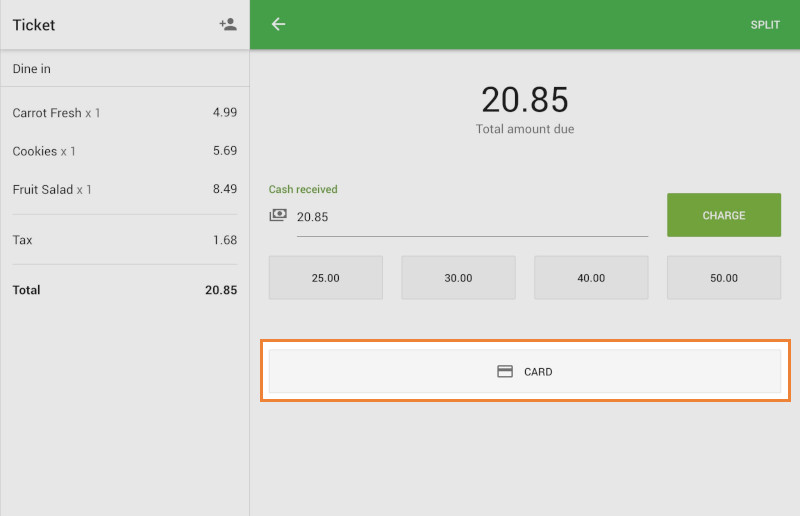 The information about payment and card type will be shown on the receipt.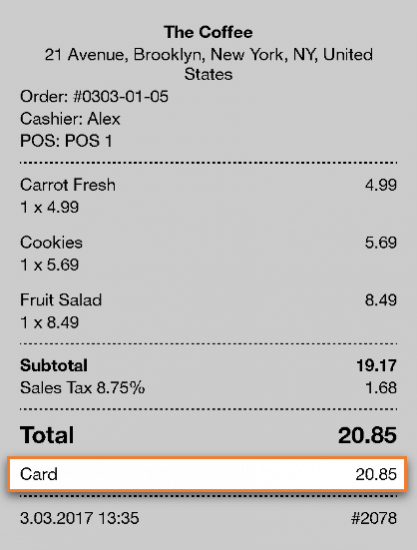 In the back office in the 'Sales by Payment Type' menu, you can find the report about credit card sales.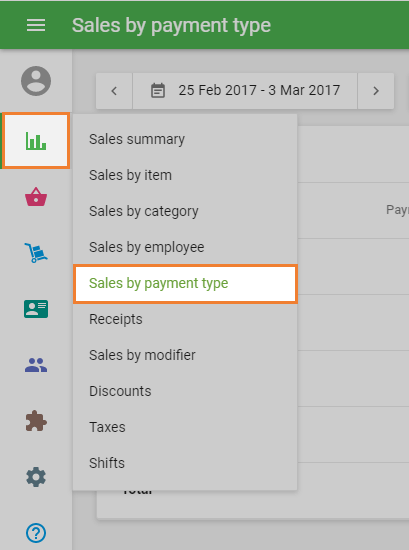 See also: