A bell (buzzer) can be connected to your kitchen printer to attract the attention of the cooking staff to the printed order.
Most of the receipt printers have a special cash drawer socket, usually of RJ11 type. Refer to your receipt printer and kitchen printer bell (buzzer) manuals to make sure they are compatible. As long as they are, and the receipt printer is supported by Loyverse POS, such kitchen printer bell (buzzer) can be used with Loyverse POS as well.
Before connecting a bell, make sure that your kitchen printer has been paired with Loyverse POS.  Also in the Back Office settings, the 'Use Kitchen Printers' option has to be on, and the printer group has to be created with the associated categories of items.
In your printer settings in the POS switch on the 'Print orders' option and some printer groups.
Note: If you use the printer to 'Print receipts and bills' and 'Print Orders', the RJ11 socket will work only to open the cash drawer and will not work to ring the bell.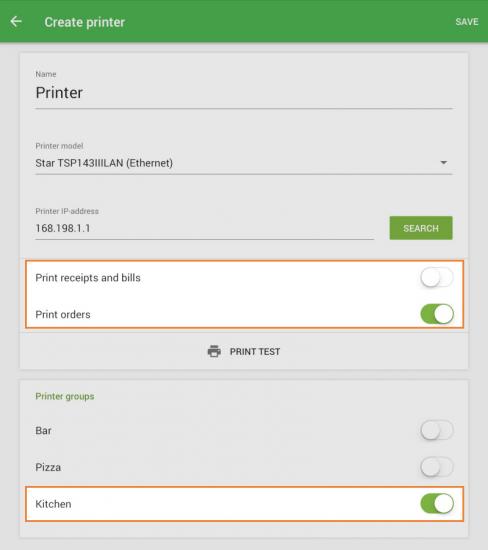 Find the RJ11 socket on your receipt printer.


Plug the bell (buzzer) cable into the socket.


Turn on the printer and tap 'Print test' to make sure that all the settings are correct.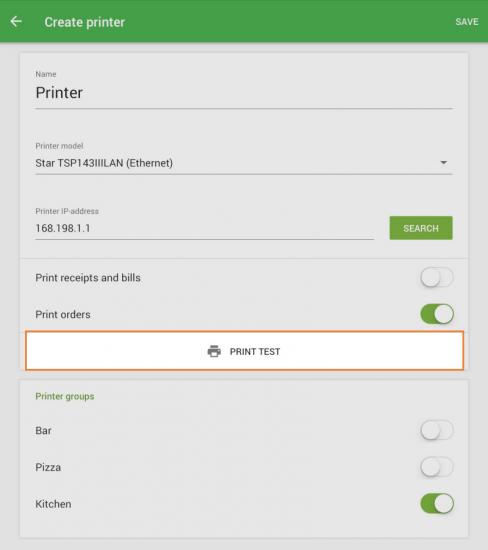 The kitchen printer bell (buzzer) will ring before the test order is printed.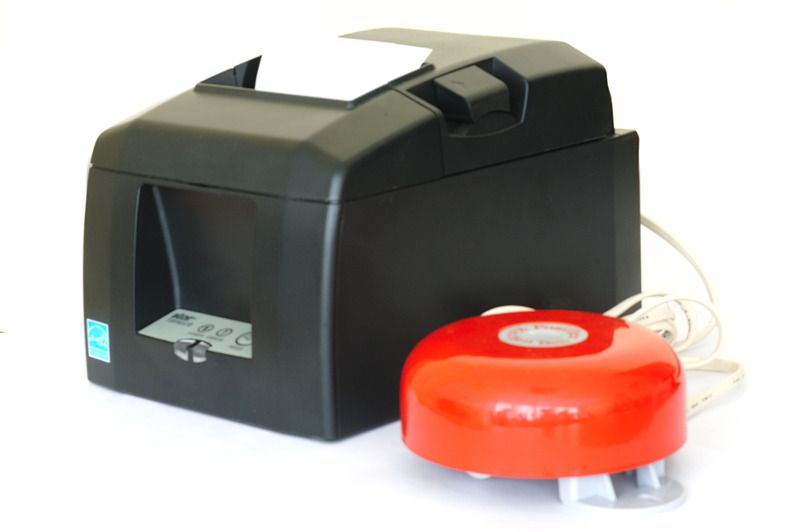 After all the settings are completed, the kitchen bell (buzzer) will ring every time the order is printed in the kitchen. Also, the bell (buzzer) will ring when the printed order is cancelled.

See also: