All the amounts and prices on the receipt are not specified by any currency, just by a number. However, for paper receipts you can change the settings to add text (your desired currency) at the end of the receipt.
In your Back Office go to 'Settings' and choose 'Receipt' menu. In the 'Footer' field, specify your currency.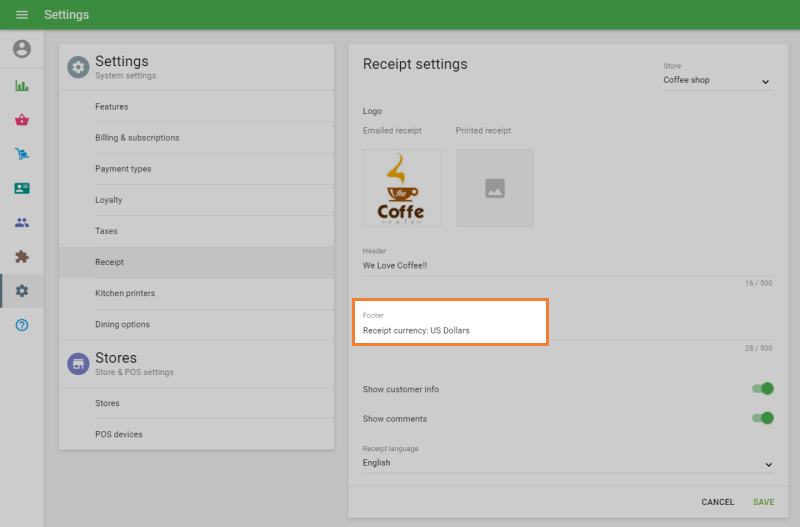 The message will appear on each receipt as shown below.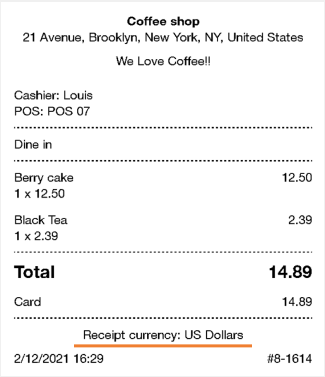 See also: