A cash drawer connects to your receipt printer, and is triggered to open automatically when you finish a cash sale.
Most of receipt printers have a special cash drawer connector, usually of RJ11 type. Refer to your receipt printer and cash drawer manuals to make sure they are compatible. As long as they are, and given the receipt printer is supported by Loyverse POS, such cash drawer can be used with Loyverse POS as well.
Before connecting a cash drawer, your printer should be paired with Loyverse POS using the Print Receipts and Bills option in your app settings.
Find the cash drawer socket on your receipt printer.


Plug the cash drawer cable into the socket.


Turn the printer on and ring up a cash sale using the Loyverse POS app (Play Market or App Store). The cash drawer will open when the sale is completed.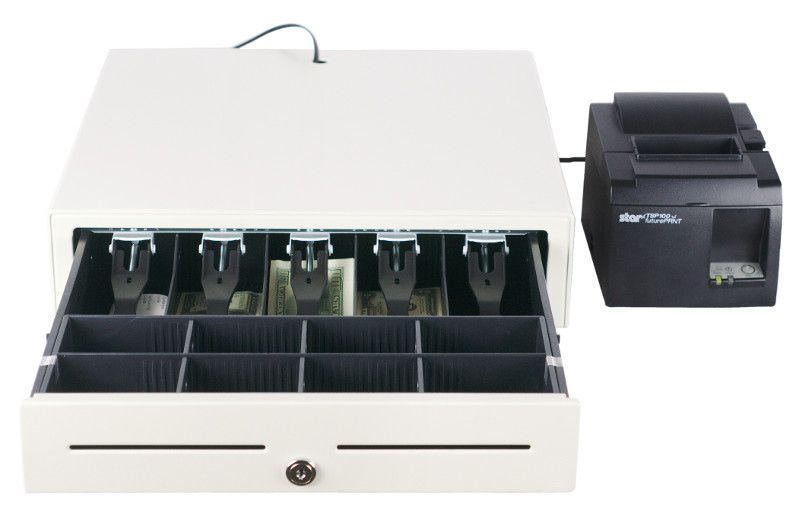 A cash drawer also opens when:
A refund receipt is printed for cash refunds only
Opening shifts for employees to enter the initial cash amount
Closing shifts for employees to calculate the final cash amount
'Pay In' and 'Pay Out' actions performed to put money into or take from the cash drawer
Using the 'Print test' option to test your printer's connection with the Loyverse POS app
Note: Cash drawers APG: Vasario 1416 and Vasario 1616 should be connected with receipt printer only through the cable CD 102 A.
How to open cash drawer without making a sale
You can set the right to open cash drawer without making a sale for your employee group. Go to 'Access rights' menu at the 'Employee' section in the Back Office and open the group for the editing. Check the box 'Open cash drawer without making a sale' in the 'POS' section.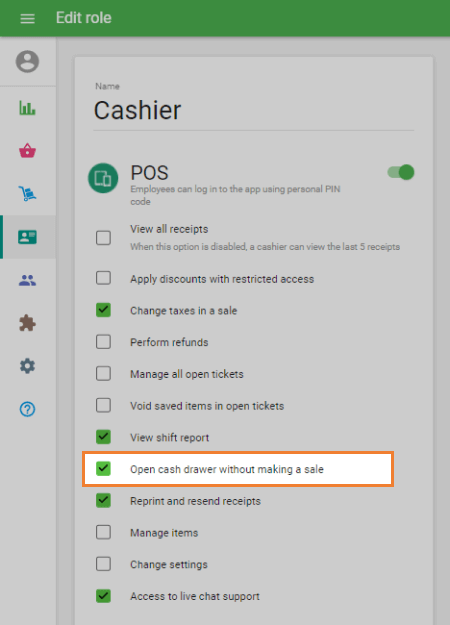 Don't forget to save.
You can find the 'Open cash drawer' button in the three vertical dots (⋮) menu at the Sale screen of your POS.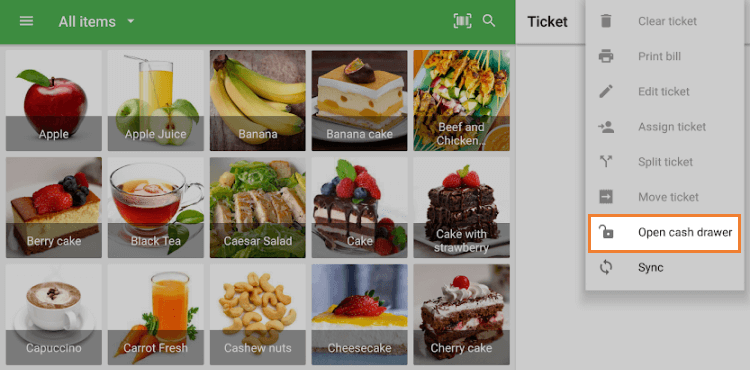 Note: the button 'Open cash drawer' is displayed only if there is at least one printer connected with the option 'Print receipts and bills'.

See also:
How to Set Up an Ethernet Printer in Loyverse POS