How to Apply Discounts During a Sale
Before starting to use discounts during a sale, create and configure them in the back office or the mobile app.
The 'Percentage' discounts can be applied both to the whole ticket or to separate items. The 'Amount' discounts are applicable only to the ticket.
If you want to apply a discount to the whole ticket, first create it by choosing items from the sale screen. Then, go to the discount section.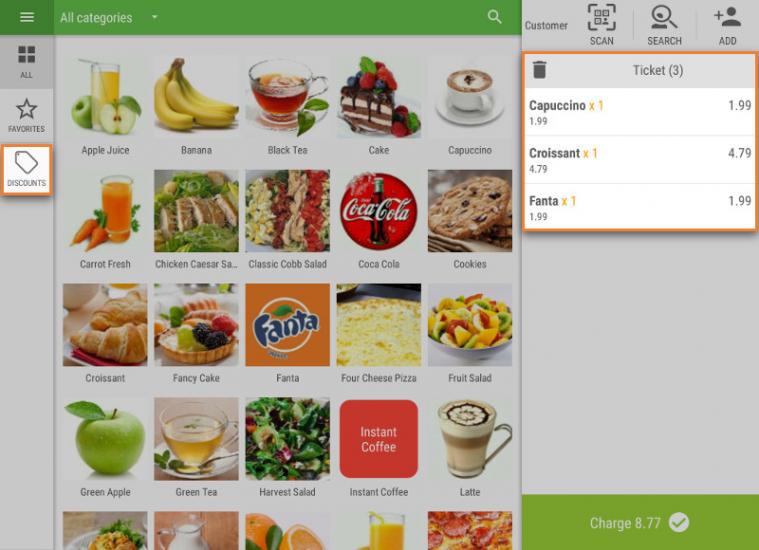 Choose the discount from the discount section for tablets, or from the item list for smartphones.
The discount will appear on the ticket and the total amount will be reduced on the discount value.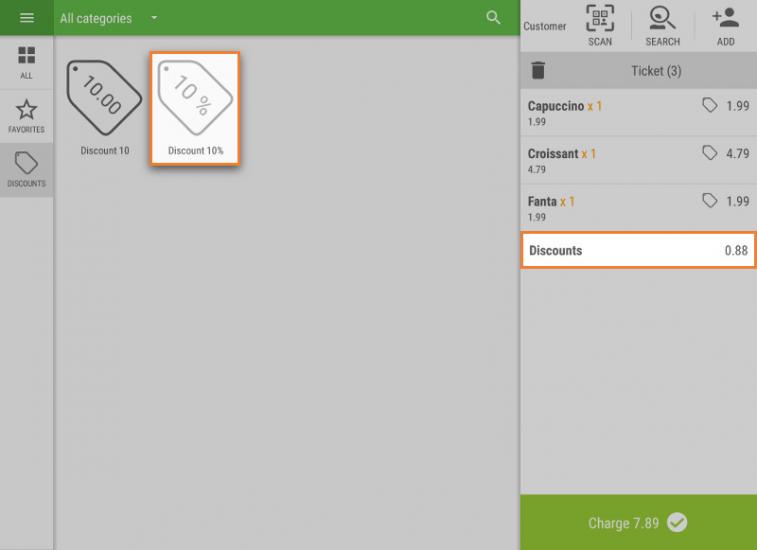 If you want to cancel it, press the line "Discount" of the ticket and in the opened window, tap on the trash icon.

In order to apply a discount to a specific item, press on the line of the item, in the current ticket.
The window to edit goods in the ticket, will open. In the discount section, you will see the available discounts. Switch on the desired one, and save changes by tapping on the 'OK' button.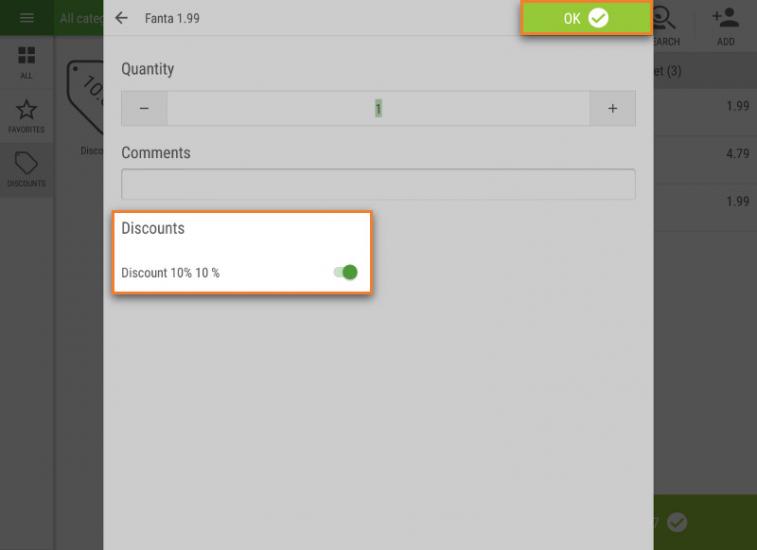 Afterwards, the line of discount with its value will appear on the ticket, and in the items line, the discount sign.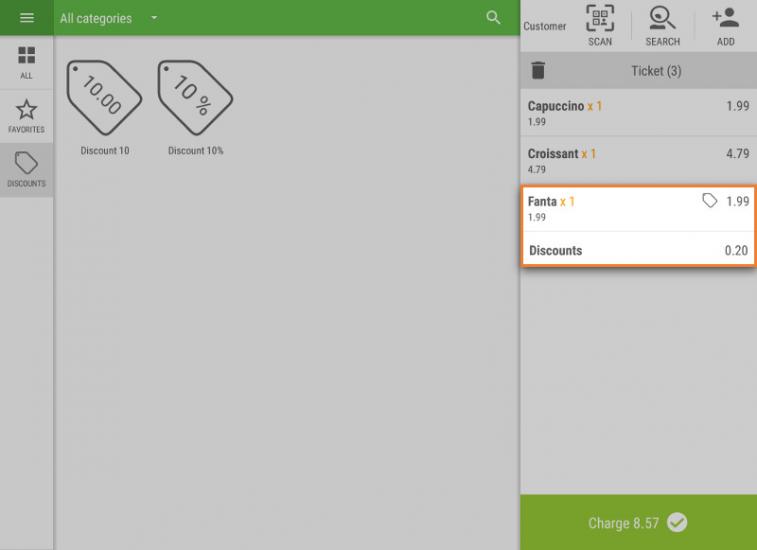 Now, you can continue the finalization of the sale as usual.