How to Sell Items by Weight
Whether an item is sold by piece (bottle, pack, etc.) or by weight (pound, kilogram, etc.) is determined by the 'Sold by' option found in the item description. You can change this option both in the back-office and Loyverse POS app.
Log in to the back-office, go to Item list and click on the item you want to be sold by weight.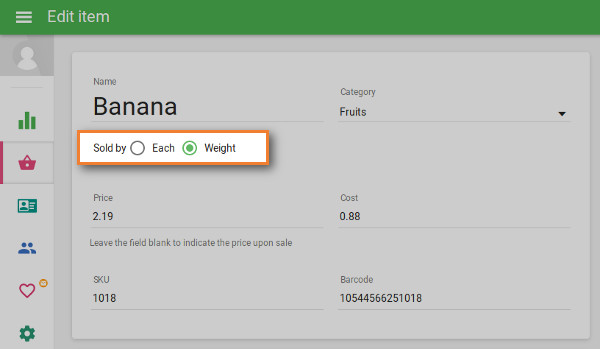 In the Loyverse POS app, go to Item list and tap the item to see the 'Edit item' screen.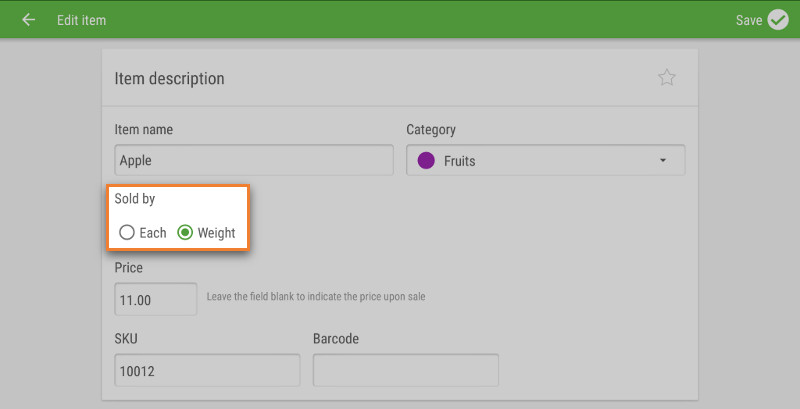 In both cases, set the Sold by option to Weight. Enter item price per one unit of weight, such as kilogram, pound etc. Save your edits.

When you sell such item, a number pad will appear on the screen. Enter actual weight of the item and tap 'OK'.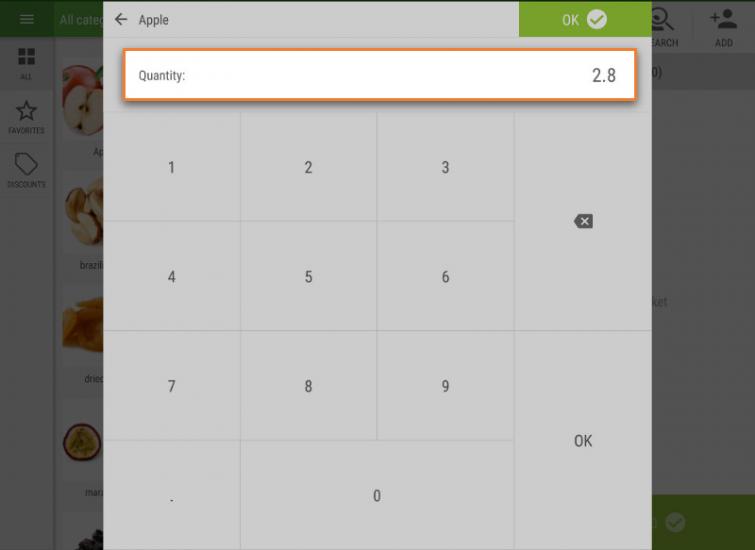 The item will be added to the ticket with the price shown as price for a unit of weight multiplied by actual weight.

See also:
How to Make Sales and Add Customers