Inventory history is a part of the Advanced Inventory management and is only available to those users who have subscribed to this functionality.
Inventory history allows users to view records of all the changes made in the inventory, including transfers, purchase orders, and adjustments.
Go to 'Inventory history' section in the 'Inventory management' menu.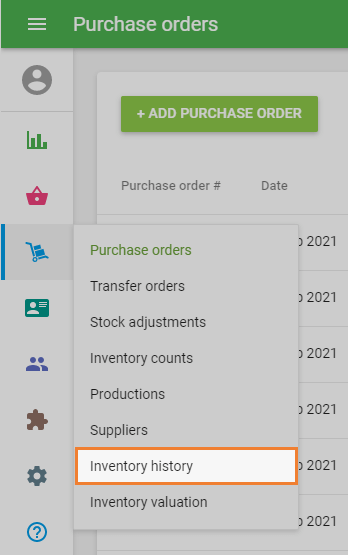 You can see the 'Inventory history' of all the items that underwent any changes. You can filter the history by period, stores, employees or by reason of stock changes, including sales and refunds.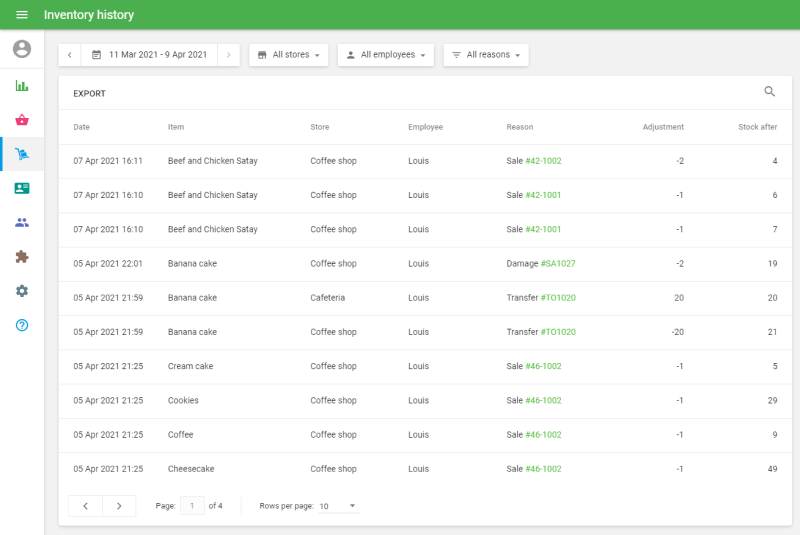 There is a link to the document for adjustments made on the item in the 'Reason' column.
The Advanced inventory also gives you the possibility to see the stock history of items. Click on the 'View history' button in the items form.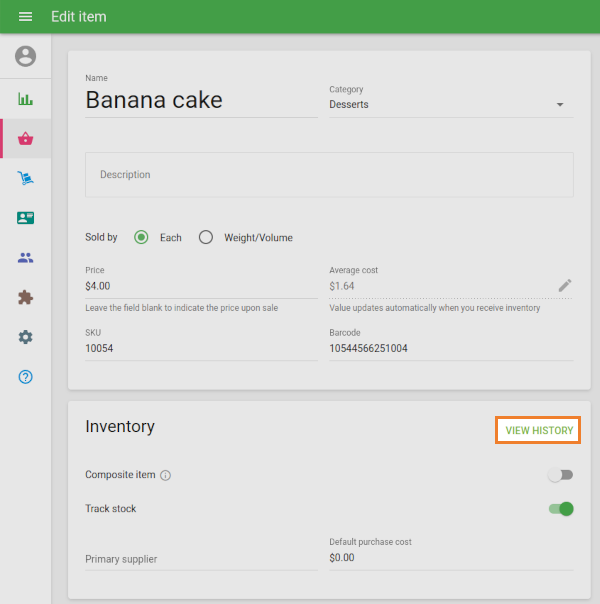 You will see all changes in the stock of selected item.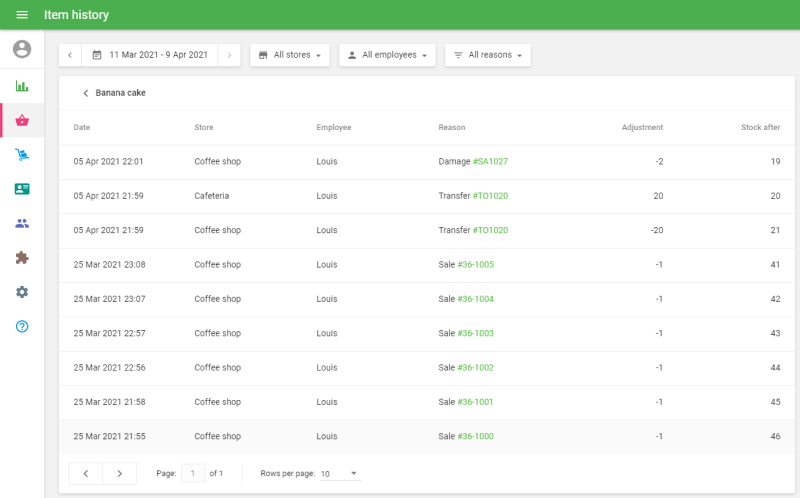 See also:
Advanced Inventory Management Overview
How to Work with Purchase Orders and Suppliers
How to Work with Transfer Orders
How to Work with Stock Adjustments