How to Issue a Refund on Loyverse POS
For a refund on the Loyverse POS App, go to the 'Receipts' menu, where all receipts are saved.


In the list of receipts, find one that needs to be returned, and tap on it.


In the edit window, tap the 'Refund' button.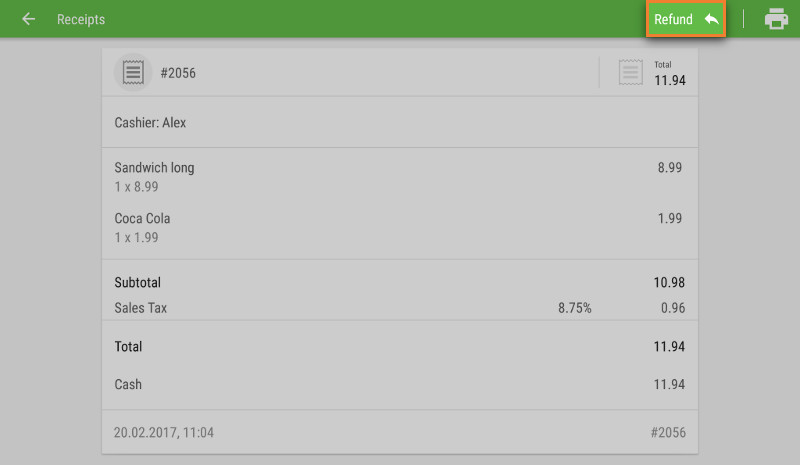 Slide the line of the to be returned item, from the left column to the right.

Then tap the 'Refund' button at the bottom.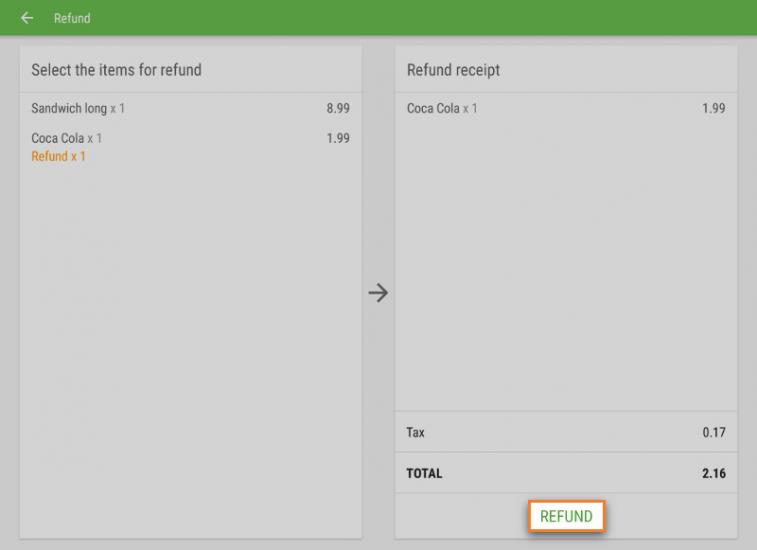 In the receipt list, the refunded reciept will be marked by a special pictogramm with a red arrow.