After you have set up the customer loyalty program which connects sale records to customers, you may also want to see the purchase history of your regular customers. You can access information about customer purchases through the 'Receipts' report.
In the Back Office, go to the 'Receipts' section.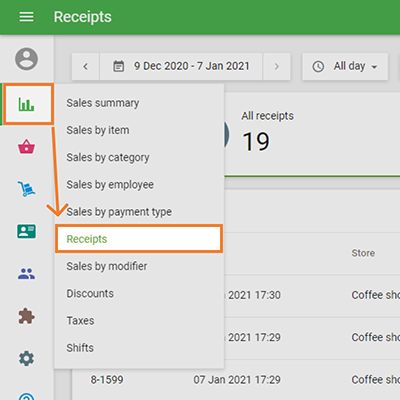 Click on the search icon.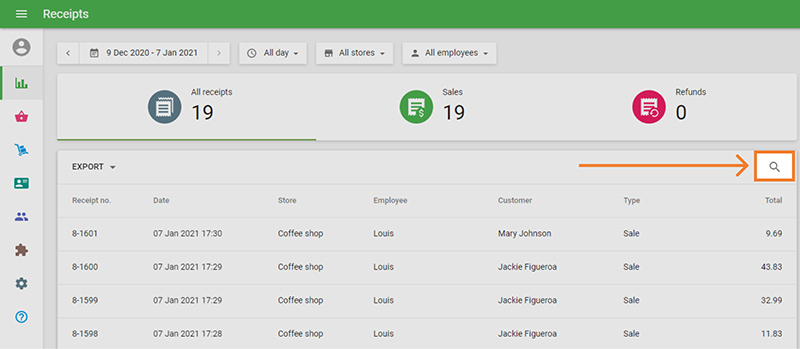 Tap your customer name and click <Enter> on the keyboard.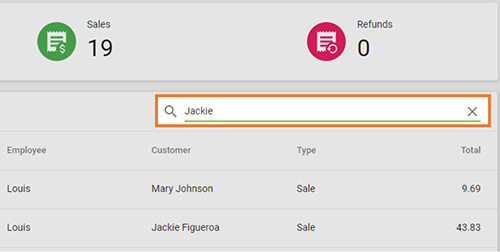 You will see the list of receipts which are connected to the customer.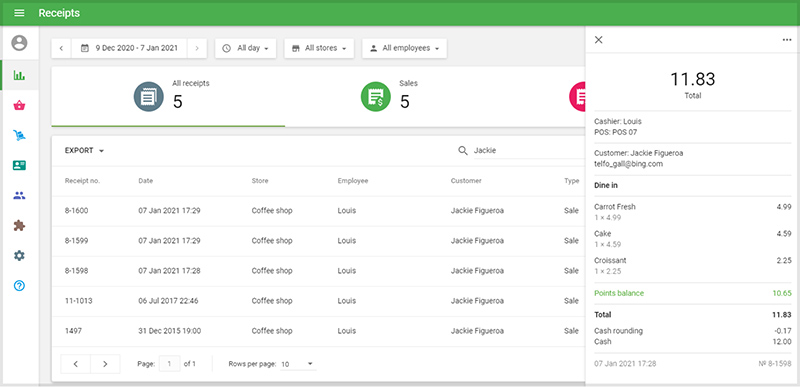 If you click on a receipt row, the details will appear on the right side of the screen.

The other way to see the information about the customer is in the exported 'Receipts' report file. After exporting the report and opening it as a sheet, you can filter the customers.
Choose the desired period for the report. Export it as a CSV file by clicking on the 'Export' button.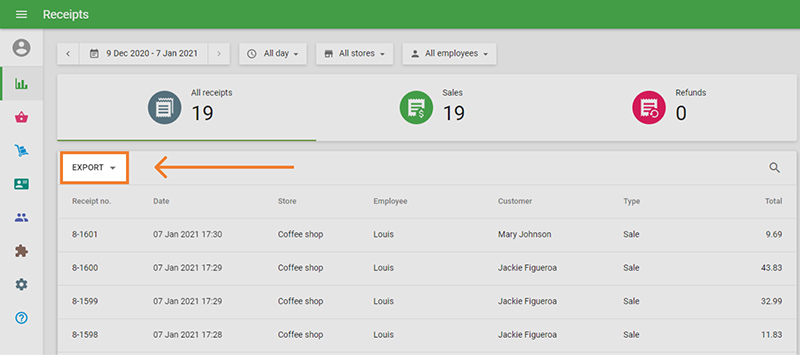 Open the file in Google Sheets.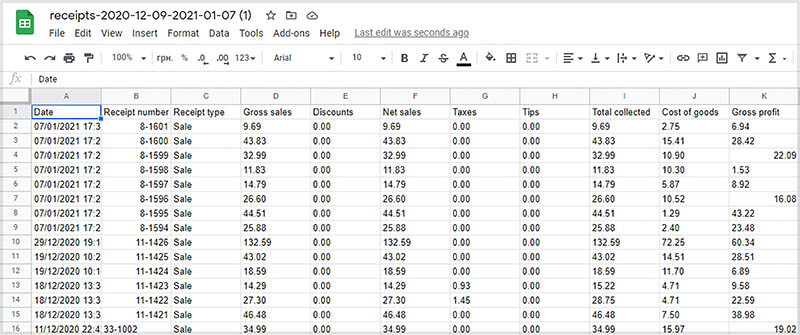 Find and select the column 'Customer name' and apply a filter to it.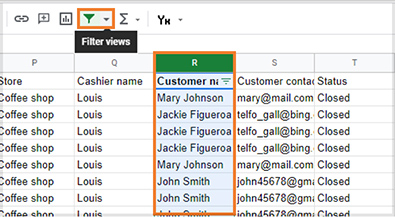 Then, click on the filter icon in the column name and select only the desired customer from the list and apply the filter by clicking the 'OK' button.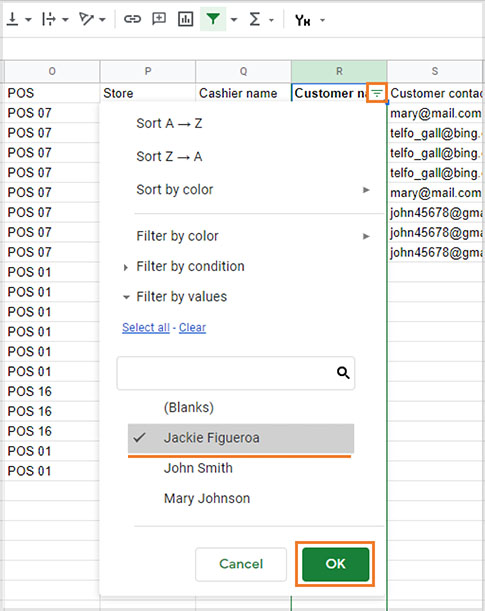 When the filter is applied, you can see purchases made by that specified customer.

See also:
How to Open CSV File in Google Sheets